More Heat & Storms To Come For Tennessee
Weather Images created by WeatherWX.com
Published June 30, 2021
By Meteorologist Mark Baldwin –
A hot and humid June Wednesday is in store for Tennessee! That heat and humidity will lead to scattered showers and thunderstorms, especially in the afternoon and evening. A few of the storms could be strong. Afternoon highs will climb into the mid to upper 80s. Be safe in the heat and around any storm that develops.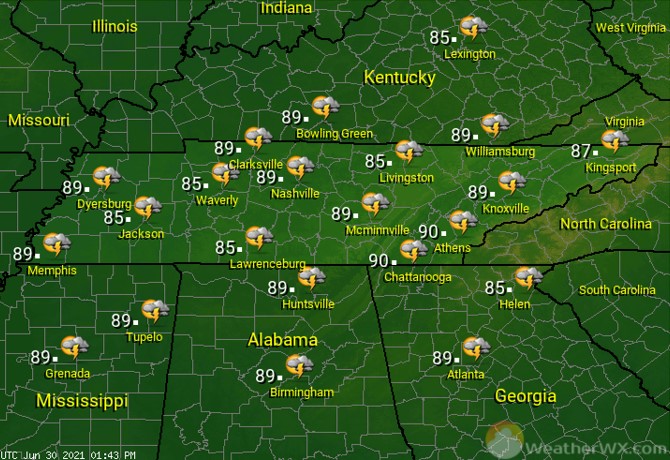 A warm and muggy night will lead to a few showers and thunderstorms across the state. Otherwise, look for partly to mostly cloudy skies, with low temperatures around 70 degrees.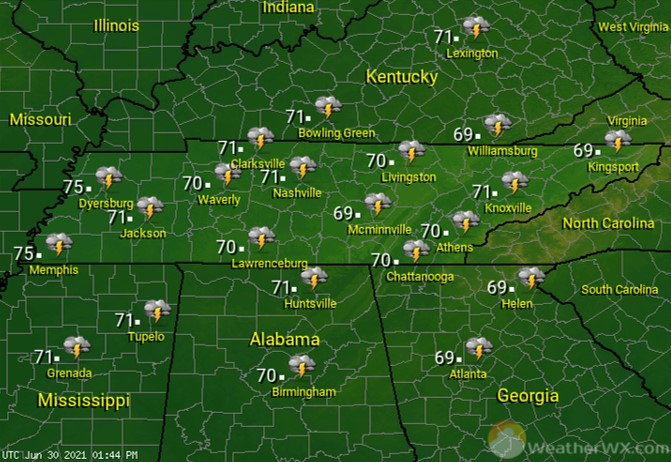 A cold front moves in from the west! That will lead to a near 100% chance for showers and thunderstorms statewide. With clouds and rain, afternoon highs will generally stay in the low to mid 80s across the area. A few of the storms could be strong, but widespread severe weather is not expected with this frontal passage.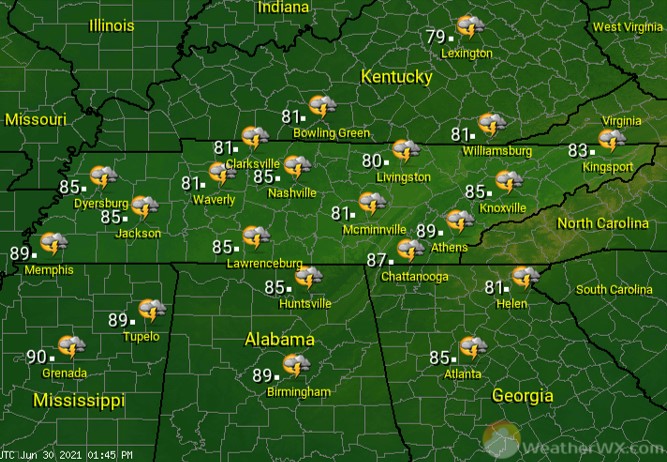 Visit Meteorologist Mark Baldwin on Twitter, Facebook and at meteorologistmark.com.