More Scattered Showers & Thunderstorms To Start TN Workweek!
Weather Images created by WeatherWX.com
Published July 19, 2021
By Meteorologist Mark Baldwin –
The same pattern that brought us scattered showers and storms over the weekend will bring us more of the same for the start of our new workweek. Rain chances are around 50%. Clouds and showers will keep afternoon highs around 80 degrees statewide.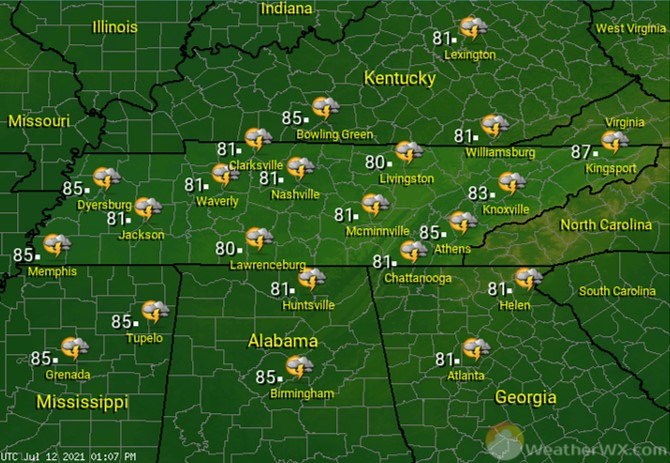 Scattered showers and thunderstorms become less widespread into the night. Still, there will continue to be at least low rain chances overnight, with low temps dropping into the mid to upper 60s.
Scattered showers and thunderstorms remain possible for Tuesday. Rain chances will once again be about 50%. Afternoon highs should warm into the low to mid 80s for most.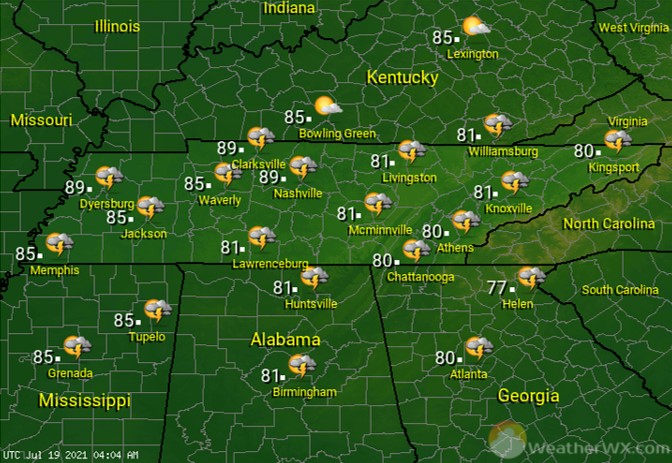 Visit Meteorologist Mark Baldwin on Twitter, Facebook and at meteorologistmark.com.