More Scattered Storms Across Tennessee!
Weather Images created by WeatherWX.com
Published August 18, 2021
By Meteorologist Mark Baldwin –
A disturbance moving across the state today will produce showers and thunderstorms this morning across West Tennessee. That activity will spread eastward through the way, giving many of us a chance for scattered storms today. Any storm that develops could produce gusty winds, heavy rainfall, and deadly cloud-to-ground lightning. Afternoon highs will be near 90 degrees across the west and 80 in the east.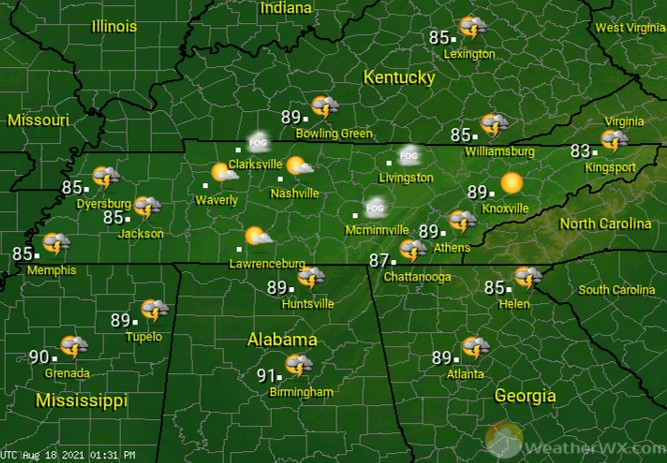 Shower and thunderstorm chances continue into the night. Overnight lows will be near 70 degrees statewide.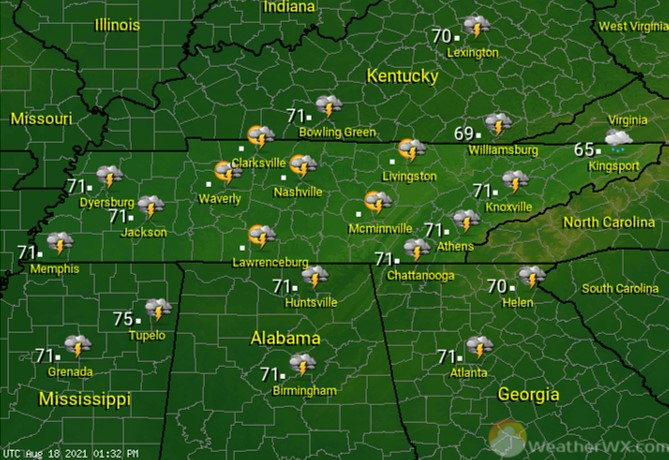 More scattered showers and thunderstorms are likely across the state for Thursday. Once again, any storm that develops could be a heavy rainmaker and contain gusty winds and lightning. Afternoon highs will generally be in the low to mid 80s statewide.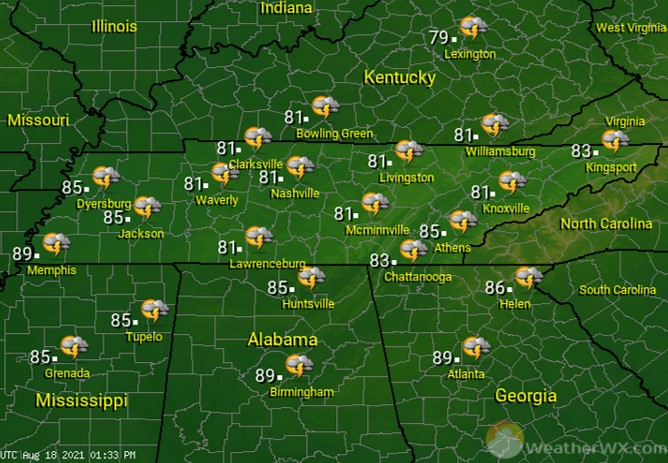 Visit Meteorologist Mark Baldwin on Twitter, Facebook and at meteorologistmark.com.