More Than 800K Tennessee Residents Received Supplemental Federal Food Aid In September 2020
Tennessee Residents Who Participated In The Supplemental Nutrition Assistance Program (SNAP) Numbered 865,381 In September 2020, A 1.3% Decrease Over The Number Taking Part In September 2019. 

Photo Credit: usda.gov
Published March 16, 2021
The Center Square –
Tennessee residents who participated in the Supplemental Nutrition Assistance Program (SNAP) numbered 865,381 in September 2020, a 1.3% decrease over the number taking part in September 2019, according to newly released data.
The number of SNAP participants in the state in September 2019 was 876,772, according to the USDA's Food and Nutrition Service. The data from August and September 2020 is preliminary and subject to change, the agency said.
For all the states and territories in the analysis, the number of people taking part in SNAP rose by 14% in the September 2019 versus September 2020 comparison – numbers that contrast participation rates before and after the onset of the coronavirus pandemic.
SNAP, which is a unit of the U.S. Department of Agriculture, provides nutritional assistance to millions of low-income families and individuals nationwide. The federal government describes SNAP as "the largest program in the domestic hunger safety net."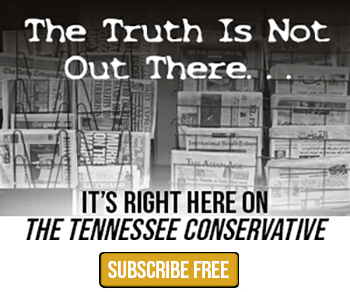 Which States Saw the Biggest Jumps in SNAP Participation?
| | | | | | |
| --- | --- | --- | --- | --- | --- |
| State / Territory | September 2019 | August 2020 (Preliminary) | September 2020 (Initial) | % Change for September 2020 vs. September 2019 | Rank Based on % Change (Highest to Lowest) |
| Florida | 2,755,509 | 3,834,528 | 3,886,747 | 41.1% | 1 |
| Georgia | 1,372,965 | 1,839,348 | 1,874,541 | 36.5% | 2 |
| Maryland | 612,399 | 833,691 | 795,255 | 29.9% | 3 |
| Louisiana | 798,536 | 858,903 | 1,012,935 | 26.8% | 4 |
| Iowa | 309,126 | 302,232 | 376,876 | 21.9% | 5 |
| Kentucky | 506,778 | 606,216 | 616,169 | 21.6% | 6 |
| Colorado | 438,326 | 534,175 | 523,098 | 19.3% | 7 |
| Texas | 3,346,851 | 3,900,408 | 3,962,503 | 18.4% | 8 |
| District of Columbia | 111,402 | 129,186 | 131,844 | 18.3% | 9 |
| Washington | 804,663 | 956,647 | 951,090 | 18.2% | 10 |
| Wisconsin | 607,844 | 704,821 | 710,412 | 16.9% | 11 |
| Virgin Islands | 21,623 | 24,957 | 25,235 | 16.7% | 12 |
| Hawaii | 155,293 | 177,083 | 179,205 | 15.4% | 13 |
| North Carolina | 1,262,554 | 1,456,891 | 1,452,360 | 15.0% | 14 |
| Massachusetts | 764,203 | 868,410 | 877,118 | 14.8% | 15 |
| Oregon | 586,111 | 701,881 | 670,776 | 14.4% | 16 |
| California | 4,004,917 | 4,519,289 | 4,537,280 | 13.3% | 17 |
| Minnesota | 400,877 | 444,664 | 451,755 | 12.7% | 18 |
| Wyoming | 24,928 | 28,572 | 28,072 | 12.6% | 19 |
| Indiana | 574,304 | 637,154 | 646,193 | 12.5% | 20 |
| Nevada | 421,015 | 468,945 | 470,857 | 11.8% | 21 |
| Arkansas | 351,199 | 398,219 | 391,984 | 11.6% | 22 |
| New Jersey | 682,918 | 741,832 | 761,384 | 11.5% | 23 |
| Virginia | 698,350 | 782,261 | 778,370 | 11.5% | 24 |
| Missouri | 678,716 | 771,906 | 752,531 | 10.9% | 25 |
| New Mexico | 450,410 | 493,689 | 491,512 | 9.1% | 26 |
| Oklahoma | 578,189 | 625,551 | 626,298 | 8.3% | 27 |
| Arizona | 798,130 | 915,512 | 860,912 | 7.9% | 28 |
| New York | 2,586,186 | 2,756,187 | 2,789,533 | 7.9% | 29 |
| Illinois | 1,770,574 | 1,854,047 | 1,904,524 | 7.6% | 30 |
| Michigan | 1,147,972 | 1,195,967 | 1,223,611 | 6.6% | 31 |
| Pennsylvania | 1,744,769 | 1,826,611 | 1,852,391 | 6.2% | 32 |
| Alabama | 719,827 | 751,129 | 756,314 | 5.1% | 33 |
| South Carolina | 586,163 | 617,334 | 614,905 | 4.9% | 34 |
| Guam | 43,773 | 46,286 | 45,615 | 4.2% | 35 |
| Kansas | 198,285 | 207,124 | 205,451 | 3.6% | 36 |
| Delaware | 122,139 | 120,609 | 126,197 | 3.3% | 37 |
| Connecticut | 364,474 | 380,909 | 375,825 | 3.1% | 38 |
| Vermont | 67,209 | 67,728 | 68,416 | 1.8% | 39 |
| Ohio | 1,381,245 | 1,399,895 | 1,401,212 | 1.4% | 40 |
| Maine | 155,648 | 161,975 | 157,300 | 1.1% | 41 |
| Alaska | 85,147 | 88,597 | 86,007 | 1.0% | 42 |
| West Virginia | 307,638 | 301,459 | 305,262 | -0.8% | 43 |
| South Dakota | 79,186 | 78,149 | 78,491 | -0.9% | 44 |
| Tennessee | 876,772 | 855,072 | 865,381 | -1.3% | 45 |
| Idaho | 142,105 | 143,926 | 139,833 | -1.6% | 46 |
| Nebraska | 156,439 | 153,128 | 153,996 | -1.6% | 47 |
| Utah | 165,162 | 176,700 | 161,348 | -2.3% | 48 |
| North Dakota | 48,070 | 44,731 | 46,731 | -2.8% | 49 |
| New Hampshire | 73,506 | 69,573 | 69,787 | -5.1% | 50 |
| Rhode Island | 147,857 | 142,035 | 137,892 | -6.7% | 51 |
| Mississippi | 443,382 | 399,561 | 411,965 | -7.1% | 52 |
| Montana | 106,053 | 85,636 | 96,042 | -9.4% | 53 |
| TOTAL | 37,637,717 | 42,481,339 | 42,917,341 | 14.0% | |
Source:
Supplemental Nutrition Assistance Program (SNAP)