Mostly Sunny & Highs In The 60s!
Weather Images created by WeatherWX.com
By Meteorologist Mark Baldwin –
Skies will gradually improve across the state today, becoming partly to mostly sunny by afternoon. The sunshine will warm afternoon temps into the 60s for much of the state.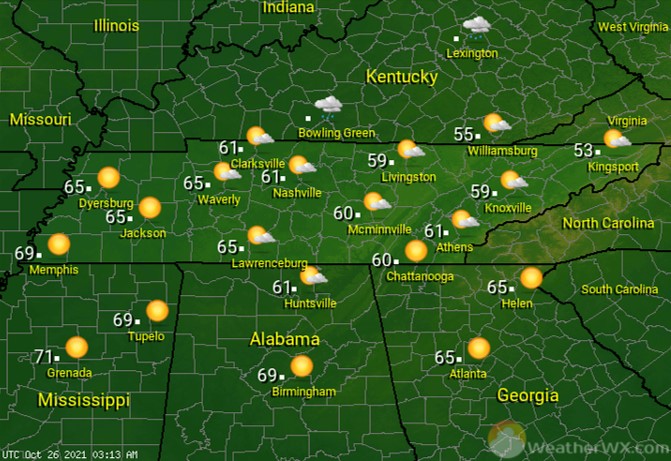 The moon will share the night sky with some passing clouds. Overnight lows will fall to near 40 for most. More cloud cover will keep temps warmer for West Tennessee.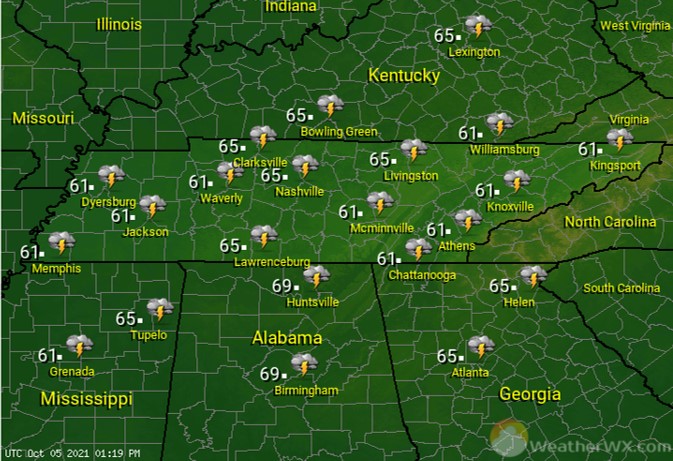 Clouds will increase on Wednesday across the western and central portions of the state. Some of those clouds may drop a shower or storm across the west by evening. Afternoon highs will warm into the lower 70s for West Tennessee, with the rest of the state seeing highs in the 60s.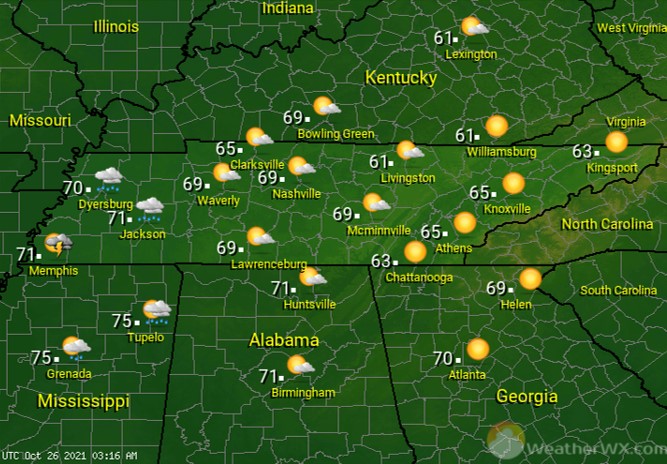 Visit Meteorologist Mark Baldwin on Twitter, Facebook and at meteorologistmark.com.