Mostly Sunny On Tap For Tennessee!
Weather Images created by WeatherWX.com
Published May 24, 2021
By Meteorologist Mark Baldwin –
A mostly sunny Monday is on tap for Tennessee! That sunshine will warm temperatures into the mid to upper 80s, with many of our larger cities flirting with the 90-degree mark. Stay cool out there!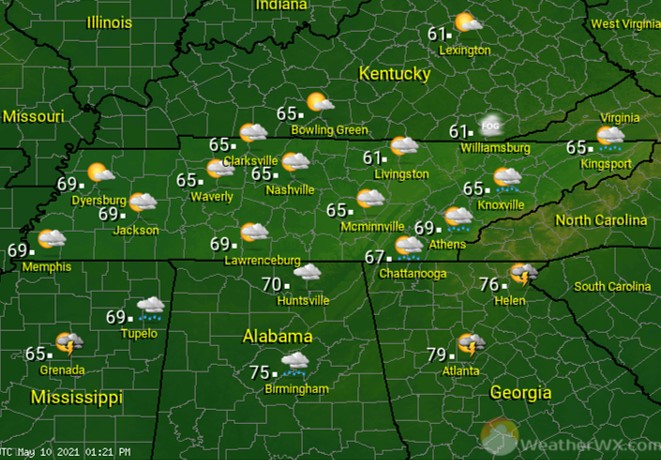 Our overnight skies will feature a nearly-Full Moon and some passing clouds. It will be a mild night, with overnight lows in the 60s statewide.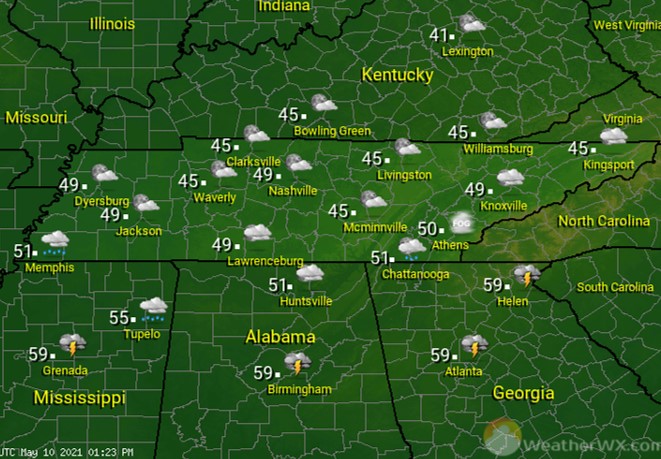 A summer-like Tuesday is in store for the state, as humidity begins to increase. That warm and muggier air will likely lead to a couple of isolated showers or storms in the afternoon. Tuesday is expected to be the hottest day we've seen thus far this season, with highs near 90 across the region.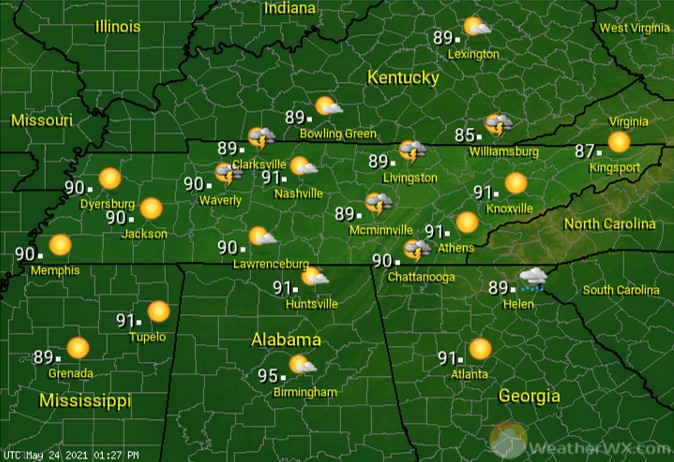 Visit Meteorologist Mark Baldwin on Twitter, Facebook and at meteorologistmark.com.