Multiple Guns Stolen From Hixson Pawn Shop
Photo: Big Buck's Pawn & Loan, Hixson, Tennessee
Photo Credit: Big Buck's Pawn & Loan
Published June 24, 2021
The Tennessee Conservative Staff –
On Monday, June 21, multiple guns were stolen from a pawn shop in Hixson, Tennessee. Officials are still searching for the suspect, and have offered a $5,000 reward for any information that leads to an arrest. 

The guns were stolen from Big Bucks Pawn FFL, located on Hixson Pike, but the exact number is still unknown. It is estimated that around 25 firearms are missing from the shop.
The Bureau of Alcohol, Tobacco, Firearms and Explosives (ATF) will be offering $2,500 in a reward, which will be matched by the National Shooting Sports Foundation (NSSF), bringing the full award amount to $5,000. ATF is the federal law enforcement agency that deals with firearms and violent crimes and regulates the firearm industry. They will be working alongside NSSF and the Chattanooga Police Department to locate the stolen guns and bring the suspect into custody. 
*** Click Here to Support Conservative Journalism in Tennessee. We can't can't cover local stories like without your support!***
In a statement released by ATF, Special Agent in Charge Mickey French said, "ATF works closely with members of the firearms industry to curb the criminal acquisition and misuse of firearms. ATF's Crime Gun Intelligence in conjunction with Project Guardian will leverage investigative resources combined with community partnerships to recover the stolen firearms."
The press release states that the reward money was made available through a larger national initiative with NSSF. They will match the reward amount when it comes to any firearm theft from federally licensed retailers.
"It was about 2:30 on Monday morning the 21st of this week. We had one individual that appeared through a surveillance video – a black male- broke through some glass to the shop. Got inside the business, broke into the display cases and stole approximately 25 firearms," French said.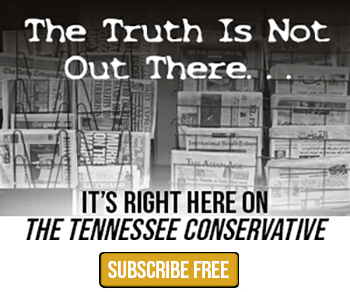 All 25 of the guns have been entered into the database for missing firearms, but officials are still searching the inventory. Each of the missing firearms is a handgun.
"We were provided all of the serial numbers for each of these guns and we have entered them into a national database and into other search engines as well," said Sergeant Alexis Mercado from the Chattanooga Police Department's Burglary Unit. "We are waiting to see if we get a hit on any one of those guns that could lead us to recovering the weapons or making an arrest."
Mercado called the number of guns stolen "very alarming."
"This is a very high number of guns that were taken. The last burglary we had where guns were stolen, only two guns were taken. So to us 25 is a very big number especially for our city and its size," Mercado said.
French spoke out to say law enforcement would need help from the community in order to find the suspect.
He said, "Stolen guns are crime guns. They are used to commit these violent crimes and shootings. Obviously the public doesn't want violent crime in their city. Nobody wants shootings in or around their residence. So people need to speak up."
Security footage from the pawnshop showed that the suspect fled from the scene in a red sedan.