Nashville Activists Fight To Keep Homeless Encampment
Photo: The skyline of Nashville, Tennessee at dusk. Photographed from the Gateway Bridge.
Photo Credit: Ryan Kaldari / Public Domain
Published June 2, 2021
The Tennessee Conservative Staff –
A group of Nashville activists have joined forces with several outreach workers for the homeless to fight against the eviction of a well-known homeless encampment located under the downtown Jefferson Street bridge.

The group has set up at the location for the past few nights. Some offer food or counseling to the homeless residents. Others simply sit in solidarity with lanterns, keeping a look out for law enforcement officers.
Edward Kehoe is an outreach worker with Open Table Nashville, a nonprofit organization that "disrupts the cycles of poverty." According to Kehoe, most of Nashville's homeless population are aware of the Jefferson Street bridge camp, either living there or considering it a backup option.
Activists say the city wants to shut it down. Rumors of the planned closure started circulating in March. Residents were told that the city was going to close the camp, although a portion of the land is state property, not city property.
A sign was later posted on May 1 that reads, "Metro property, no trespassing, no encampments after June 1, 2021, TCA 39-14-405." That sign is now painted over with the words "Live Free."
On Tuesday, activists protested outside the Metro Courthouse to ask city officials to allow residents additional time and more options before kicking them out.
*** Click Here to Support Conservative Journalism in Tennessee. We can't cover Tennessee stories you care about without your support!***
Ryan Lampa, co-founder of People Loving Nashville, spoke at a news conference on Tuesday.
"These individuals are walking through some of the hardest times of their life," Lampa said "We are no experts on eliminating homelessness…However, we do realize there are more dignified and humane ways to walk with our neighbors in need. We ask the city not to criminalize living underneath the Jefferson Street Bridge. We ask that there be more time to walk through the delicate challenges of our neighbors."
The Open Table staff met with camp residents last week to determine what they most needed.
One resident insisted that closing the encampment would not automatically solve the problem of homelessness in the city.
"Our ability to camp under the Jefferson Street Bridge will not change the fact that we are homeless. Regardless of the camp's future, we will need a safe, stable place to exist. Closing the camp before this will not be responsible," the resident said.
Lindsay Krinks, co-founder of Open Table says that 15 to 20 people live regularly at the camp, but that it is a "fluid" situation.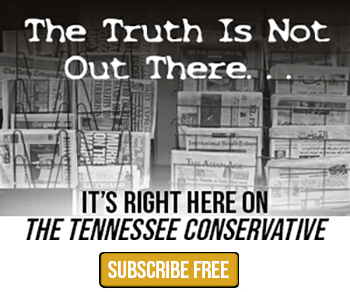 Residents expressed that they want the city to return the portable toilets and handwashing stations that were installed in response to the COVID-19 pandemic. They would also like a privacy barrier and non-police protection for the camp.
According to Andrea Fanta, spokesperson for Mayor John Cooper's office, "nearly all of [the camp's residents] have accepted Metro's offer to find them a safe, healthy place to live through the work of our housing navigators."
Metro police spokesperson Kristin Mumford expressed a similar response, saying it was her "understanding that the Salvation Army had achieved housing arrangements for all but two persons at the encampment. The remaining two expressed no interest in housing of assistance but agreed to move on."
Outreach advocates say that many residents actually haven't talked to their navigators and instead have to deal with long waiting lists for a place to stay.
Fanta continued, "We're not content to let our unhoused neighbors live under a bridge or anywhere they're exposed to extreme heat and other dangerous conditions – especially not when we have an infusion of federal dollars to help encampment residents with alternative housing solutions. Our purpose is to find stable housing for every person living in the Jefferson Street bridge encampment."
Krinks and other advocates claim that funding for affordable housing does not usually make it to those who struggle at the very bottom.
Activists like Rev. Ingrid McIntyre of Glencliff United Methodist Church are calling on the faith community and local landlords and developers to help find more affordable housing options.
"People of faith have a calling to serve people who have been pressed, people who have been shoved to the margins, people whose voices have been left out of conversations," McIntyre said. "In this city, people of faith hold positions of great power and we need to use our power to effect systematic change."
Howard Allen, Jr., co-founder of Nashville Homeless Underground, used to live at the Jefferson Street Bridge camp. Allen says that what most residents want more than anything is to have a voice.
"We're not going anywhere because we have nowhere to go," he said. "We are often talked about, but never talked to."
Whenever law enforcement officials decide to clear the camp, those who do not have other housing arrangements will have to move to a larger homeless encampment on the banks of the Cumberland River, referred to locally as "Old Tent City."