New Feature! Tennessee Weather – Monday & Tuesday Forecast
Weather Images created by WeatherWX.com
Published April 19, 2021
By Meteorologist Mark Baldwin –
Much of the state will see abundant sunshine for Monday. A warm day is on tap, with highs in the 60s across the Volunteer State.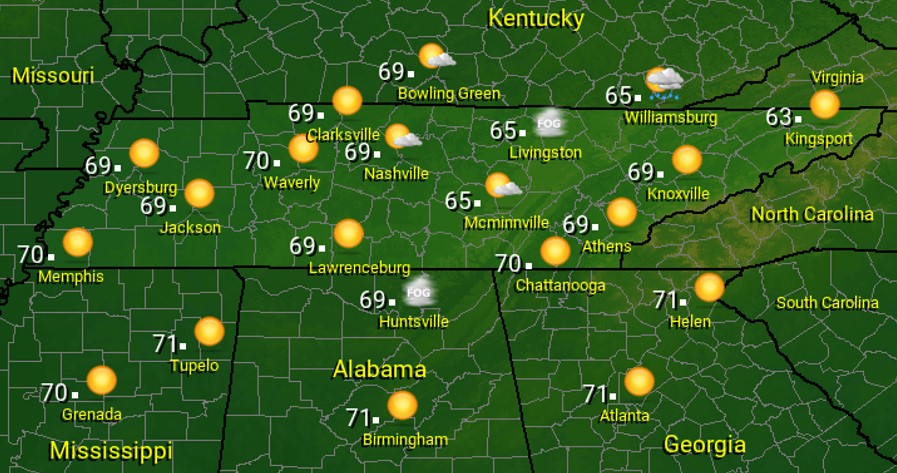 Under mostly clear skies, lows will drop into the mid to upper 40s across the state, with the exception of the plateau and East Tennessee, where lows will fall into the lower 40s.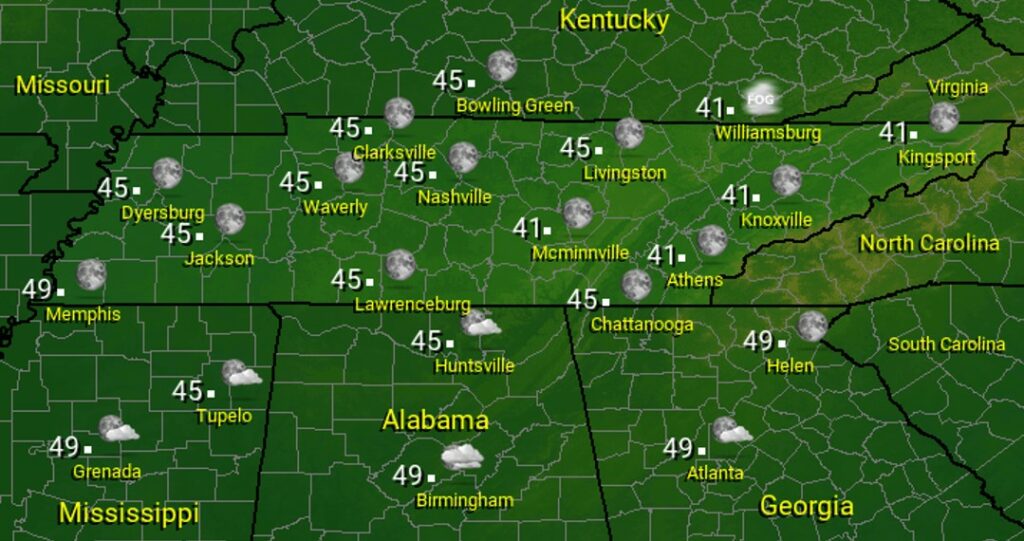 An approaching cold front will begin spreading some clouds across the skies on Tuesday, beginning in the west and working their way east through the day. There could even be a shower or two for folks across northwest Tennessee before the day is through. Cloudy skies should hold off until after sunset for East Tennessee.
The state has one more mild day in store, before temperatures take a dive Tuesday night. Cloudier skies will keep temperatures in the lower 70s for West and Middle Tennessee, while more abundant sunshine should allow temps to warm into the mid 70s for the eastern third of the state. 
Visit Meteorologist Mark Baldwin on Twitter, Facebook and at meteorologistmark.com.