Newly Sworn-In Chattanooga Mayor Kelly Announces Transition Team
Photo Credit: Tim Kelly / Facebook 
Published April 21, 2021
The Tennessee Conservative Staff –
Chattanooga, TN – On Tuesday, newly sworn-in Chattanooga Mayor Tim Kelly announced the formation of his transition team, which is filled with business, religious and other leaders from the Chattanooga community. 

According to a news releases issued from Kelly's office, the transition team will help guide the process of filling positions in Kelly's mayoral administration.
"The transition team will play a critical role in identifying, interviewing, and advising Mayor Kelly on the selection of appointees who will help write Chattanooga's next chapter," a spokesperson for Kelly's office stated.
According to Kelly's spokesperson, the team was "designed to be representative of Chattanooga's residents, in both lived experience and demographics."
"I'm excited to announce that we've built a transition team that represents every corner of our great city, and I'm ready to get to work assembling a government that mirrors the city it serves," Kelly said.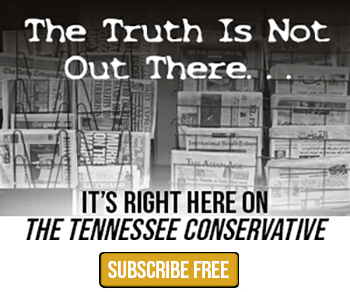 The 39-member committee includes:
Angela Garcia: Founder and President of CulturAlly
Barry Large: Partner at Dynamo Venture Capital
Brent Goldberg: Chief of Staff for Mayor Tim Kelly
Bryan Johnson: Hamilton County Schools Superintendent
Candy Johnson: President and CEO of Urban League of Greater Chattanooga
Carla Leslie: Executive Secretary of the United Steelworkers Local 15120
Charlie Brock: Director of Pinnacle Financial Partners
Chris Sands: Youth Pastor at Olivet Baptist Church and Motivational Speaker
David Steele: Chief of Staff at the University of Tennessee at Chattanooga
Donna McConnico: CEO at Signal Centers, Inc.
Edna Varner: Senior Advisor at Leading & Learning
Ernest Reid: Pastor at Second Missionary Baptist Church
J. Wayne Cropp: Of Counsel at Baker Donelson
James McKissic: President of ArtsBuild
Jefferson Herring: Chairman of the Board of Directors Kingdom Partners
Jelena Butler: Director/Broker at SB Commercial Services
Joda Thongnopnua: Director of Strategic Initiatives & Communications at the Community Foundation of Greater Chattanooga
Kathy Lennon: Nightfall Art Market Manager at Chattanooga Presents!
Keeli Crewe: Co-Owner/Gallery Director at Area 61 Gallery
Kim Shumpert: Executive Director at Chattanooga Women's Leadership Institute
Kristie Wilder: Professor and Dean at Southern Adventist University, School of Social Work
Lakweshia Ewing: District Director at Hamilton County Department of Education
Maeghan Jones: President at Community Foundation of Greater Chattanooga
Mark Hite: Real Estate Broker at Mark Hite Team
Melissa Blevins: President & CEO at Chattanooga Area Food Bank
Monty Bruell: former Mayoral candidate, Board Member & Shareholder at Rapid RMS
Donna Elle Harrison: Director of Cultural Tourism at Chattanooga Tourism Co.
Reverend Paul McDaniel: Retired Pastor and former County Commissioner
Ron Harr: SVP, Human Resources and Affairs, BlueCross BlueShield of Tennessee
Scott Wilson: Headmaster at Baylor School
Sean-Paul Kimball: Business Manager at Iron Workers Local 704
Stacy Lightfoot: Executive Vice President at Public Education Foundation
Susan Rich: Attorney at Baker Donelson
Pastor Ternae Jordan Sr.: Senior Pastor at Mt. Canaan Baptist Church
Pastor Terry Ladd: Senior Pastor at First Baptist Church East 8th Street
Daniela Peterson: Community Strategies Senior Advisor at The Trust For Public Land
Valoria Armstrong: VIce President at National Government Affairs & Community Development, American Water
Other members include Chattanoogans Don Oho and Dr. Mary Lambert.
Charlie Brock, Candy Johnson and Pastor Ternae Jordan, Sr., will serve as co-chairs of the team.