Panhandler's Paradise: Records Reveal Chattanooga Police Refuse to Enforce Laws
Published June 28, 2021
The Tennessee Conservative Staff –
Revealed in documents received by the Tennessee Conservative in a recent Open Records request, despite numerous and ongoing panhandling violations in Chattanooga, there have only been two tickets issued this year by law enforcement. 

Several police officers have spoken anonymously with the Tennessee Conservative stating that they want to enforce the City's panhandling ordinance, but they claim they have been given specific instructions not to enforce the law. 
However, Elisa Myzal, Communications Coordinator for the Chattanooga Police Department, denies the officer's claims stating, "The CPD Administration has not given a directive to officers to not enforce the law, this includes panhandling."
Under former Chattanooga Mayor Berke's administration, the Chattanooga area saw an explosion of panhandling, loitering, squatting and littering and the increase of the problem shows no sign of letting up.
Panhandlers can be found on almost every major intersection in Chattanooga affecting business owners, workers and the all-important tourism industry, which has been cited as one of, if not the top supporters of the area's economy.
Resident Jann Jones Lanz states, "It's not right to allow people to sit on the streets and lower property values and wreak havoc on working Americans."
Under Berke's administration, constituents who reported panhandlers to his office would often receive an email stating that the best strategy was to "ignore them."
Chattanooga Police Dispatch is on record telling callers reporting panhandling that there is nothing that can be done because there are no laws on the books regarding panhandling.
As the Chattanooga City Council uncovered, Police Dispatch's statements are very untrue.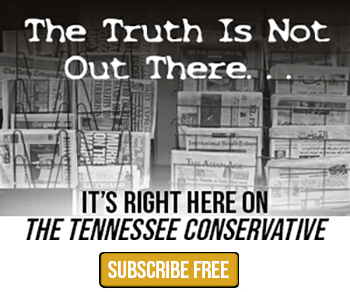 District 6 Chattanooga City Council Member Carol Berz has been an active proponent in finding answers as to how to proceed in getting the Panhandling situation under control.
The Council recently studied the City code regarding panhandling and found no issues with the code itself.  
Berz stated, "As we proceeded, it became apparent that the problem was not the law, but its enforcement. Indeed, there seems to be a problem in general with the enforcement of a number of city ordinances."
District 4 Councilman, Darrin Ledford stated, "In 2017, we passed some aggressive panhandling legislation but the Administration actually has to enforce it." 
One belief is that the panhandling ordinance is not being enforced due to general public's misconception that all panhandlers are truly needy homeless individuals.
In a City Council meeting in November, Councilwoman Berz stressed that this is not the case. 
She stated that the homeless are a different group of people that the city should make every effort to help but, "The panhandlers are part of a group… They have handlers who pick up their money. It's a whole different ball of wax," Berz stated.
Berz expressed that the Police Department is aware of the situation and that her constituents found out when trying to be helpful by buying meals for some of the panhandlers.
She stated that the panhandlers got in trouble with their handlers "for not being out there begging." 
Resident Hollie Nguyen states, "I saw one get out of a BMW walking with his new red apple phone in his hand and then get "into character" as he "changed shifts" with his team mate."
Mark Pulliam, Tennessee resident and contributor to the Tennessee Conservative states, "Rampant panhandling is an early sign of urban decay, followed by public drunkenness/drug use, and finally occupation by vagrants."
The Tennessee Conservative has reached out to Chattanooga Mayor Tim Kelly's office for comment but have not received a response at the time of publication.