Pediatric Cancer Support Group To Be Hosted By Austin Hatcher Foundation
Graphic courtesy of the Austin Hatcher Foundation / Facebook
Published May 5, 2021
The Tennessee Conservative Staff –
The Austin Hatcher Foundation for Pediatric Cancer is hosting a new program called Resilient Parenting.

Resilient Parenting is a staff-led support group aimed at parents with children who have been impacted by pediatric cancer.
Tekiah Grayson, MSW intern at the Foundation, said, "Resilience Parenting's mission is to create a safe space for parents who have children who have endured a pediatric cancer.
Our goal is to come together and provide support for one another in a therapeutic setting that will provide therapeutic interventions and also psychoeducation for supports of youth involved in services of the Austin Hatcher Foundation."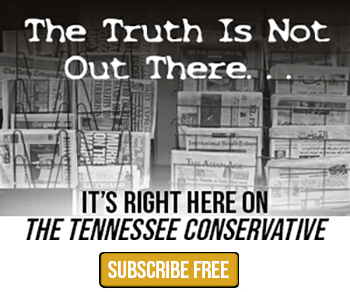 According to Grayson, by providing these services, Resilient Parenting aims to provide access to resources, psychoeducation and support in a group setting to work through the following:
• Emotional Intelligence
• Emotional Regulation
• PTSD Triggers
• Anxiety
• Effective Parenting Skills
• Maintaining Intimacy Among Spouses
• Maintaining Friendships and Family Relationships
The program is meant for any parent with a child that has been impacted by pediatric cancer, whether they are at the diagnosis stage, currently in treatment, or in the survivorship stage.
The program will be an eight-to-nine-week open group support session that allows parents who have been impacted by this life-altering diagnosis to come together and discuss relevant life struggles and have support from licensed staff and fellow parents.
Tyler Clemmons, licensed clinical social worker at the Foundation, said, "We're looking at starting May 18th. We're going to have this in a virtualformatso we'd love to hear any feedback you have. I'm looking forward to seeing a lot of parents online."
Grayson added that they will be implementing a weekly emotional check-ins with participating parents, following the first session, to see what particular topics they may want to engage in for the upcoming week's meeting.
To register, parents can email Foundation Patient Navigator, Becky Lyle at beckyl@hatcherfoundation.org.