Perfect Weather Today & Tomorrow But Keep An Eye On The Sky Sunday
Weather Images created by WeatherWX.com
Published May 14, 2021
By Meteorologist Mark Baldwin –
It's a sunny end to the week across the Volunteer state! That sunshine will send afternoon highs to around 70 degrees for much of the state. A pleasant day, indeed!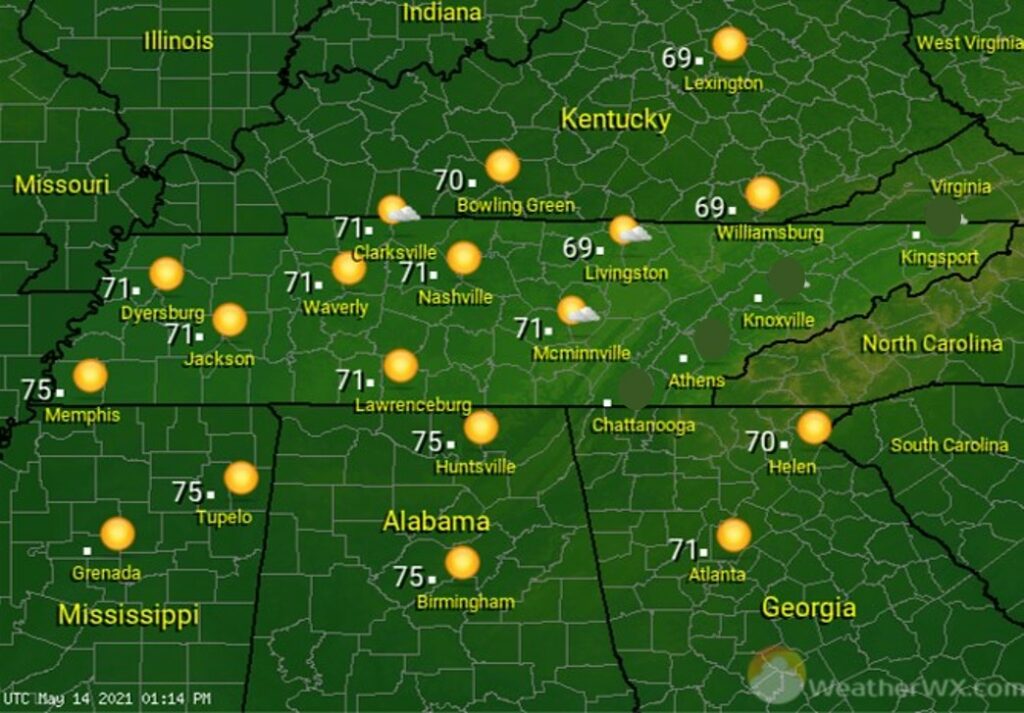 A pleasant day will transition to a pleasant spring night. Under starry skies and a Crescent Moon, temperatures will fall to the upper 40s. 
By Saturday, our next storm system begins approaching. That could lead to some late-day showers for areas of northwest Tennessee. The rest of us will see plenty of sun, but clouds will begin to slowly increase from the west. Temperatures will be mild and in the 70s statewide. 
A new storm system will lead to a chance for some isolated to scattered showers and storms across the state on Sunday.  Keep an eye to the sky if you have outdoor plans.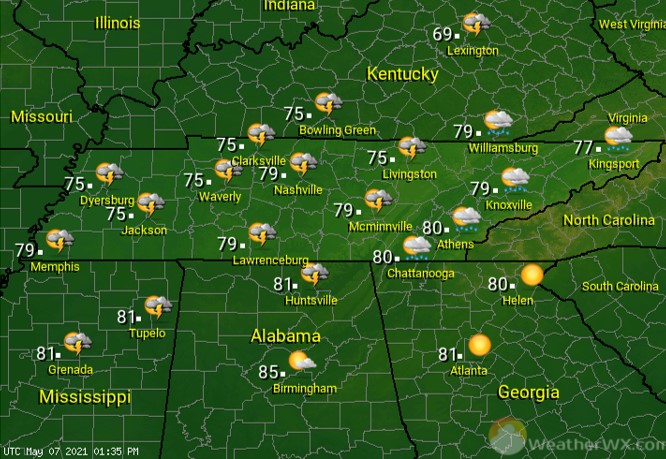 Visit Meteorologist Mark Baldwin on Twitter, Facebook and at meteorologistmark.com.