Picture Perfect Weather In Tennessee!
Weather Images created by WeatherWX.com
Published June 15, 2021
By Meteorologist Mark Baldwin –
It's a picture-perfect June day across Tennessee! Lots of sunshine and low humidity levels will make for a very pleasant day. High temps will range from near 90 degrees in the west, to near 80 degrees in the east.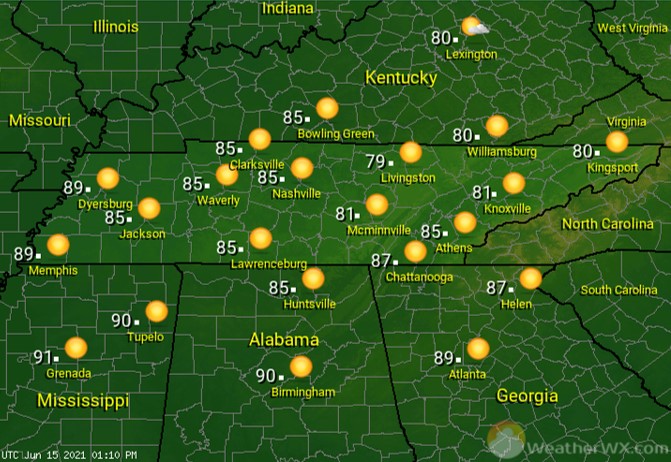 The sky will be clear and starry and accompanied by a beautiful Crescent Moon tonight! Temperatures will be quite comfortable for this time of year, leading some to even sleep with the windows open! 
On Wednesday, we'll repeat what we did on Tuesday! Another absolutely beautiful day is in store for the region once again, with sunny skies, low humidity, and comfortable afternoon temperatures. Enjoy this while it lasts! Summer's heat and humidity will be back sooner than later!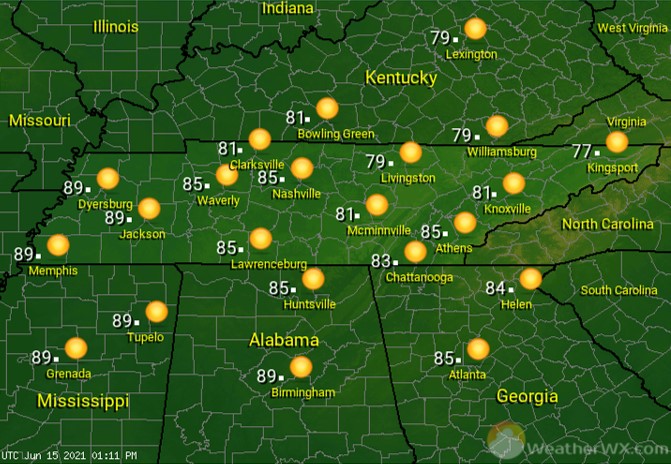 Visit Meteorologist Mark Baldwin on Twitter, Facebook and at meteorologistmark.com.