Pleasant Weather Starts The Week In TN!
Weather Images created by WeatherWX.com
Published August 2, 2021
By Meteorologist Mark Baldwin –
It's a pleasant August day across Tennessee, with lower humidity and lots of sunshine. Afternoon highs will climb into the low to mid 80s statewide. A nice relief from the heat we saw at the end of July! The only chance for precip will be in the form of an isolated shower or storm this afternoon across the southernmost areas of our state. Most of us stay dry.
With only a few clouds passing by, overnight lows will fall comfortably into the low to mid 60s.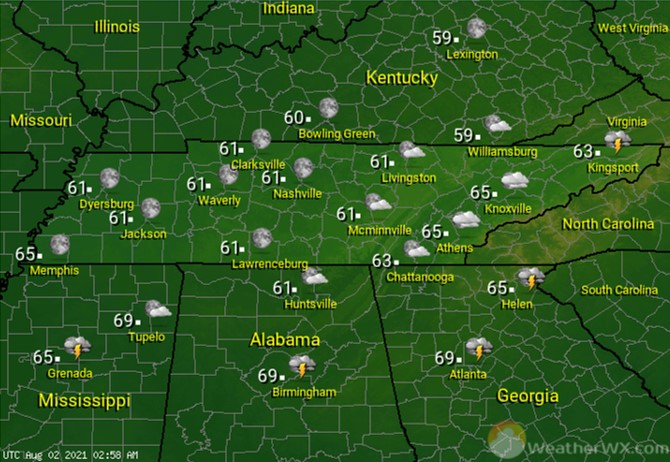 The pleasant temperatures continue on Tuesday, with highs in the low to mid 80s once again. Most of us stay day, though there is a slight chance for an afternoon shower or thunderstorm across East Tennessee.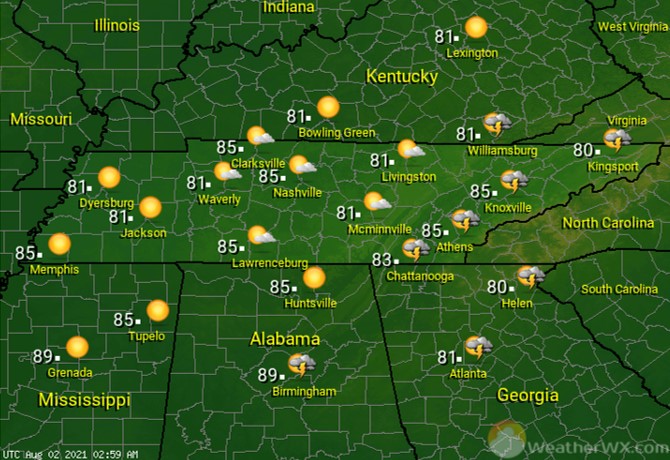 Visit Meteorologist Mark Baldwin on Twitter, Facebook and at meteorologistmark.com.