Projected Infrastructure Budget Raises Concerns Of Increased Taxes
Photo Credit: Chattanooga Background – Breethol / CC
Additional graphics throughout provided by Ellis Smith, Chattanooga Director of Special Projects.
Published July 15, 2021
The Tennessee Conservative [By Jason Vaughn] –
During the Chattanooga City Council Agenda and Committee meeting on Tuesday Brent Goldberg, Mayor Kelly's Chief of Staff, shared a presentation with Council outlining projected budgetary alterations to maintain and/or improve on the City's perceived infrastructure needs.
The projected increase in budget is leaving many residents concerned that a tax hike is on the horizon. 

Resident Tina Lee Kelsey says, "Taxes will go up! Salaries will go up, and not one penny will be spent on roads, or anything that needs it."
Goldberg opened the presentation on Tuesday by stating that the American Society of Civil Engineers reported that this year infrastructure problems cost each U.S. household $3,300 per year. Between now and 2039, the country needs more than $13 trillion in investments to close the gap.
"Chattanooga is no different. The City faces shortfalls and escalating needs across its built infrastructure," Goldberg said.
"It's not because we haven't done gone work over the past years, it's just the way things are," Goldberg said, "We're at a point in time where infrastructure needs are greater than they've been in a long time and resources are constrained all over the country and Chattanooga has the same issues.
*** Click Here to Support Conservative Journalism in Tennessee. We can't cover local Hamilton County / Chattanooga government without your support!***
Goldberg warned the Council members that the numbers in the presentation may be "jarring" but the presentation is meant to "show the magnitude of where we are in terms of facing infrastructure problems and how to revitalize our city's infrastructure."
Tennessee resident Barbara Ruggiero said, "Taxes (will go) up but no improvements. Will continue to dump into Woke programs."
"Taxes Up. Services Down. They'll feed the Woke minority and hell with the rest of you," resident Johnas Minnis says.
Goldberg said that while it's impossible to repave every road and rebuild every bridge, "We are committed to doing as much as we can over the next several years."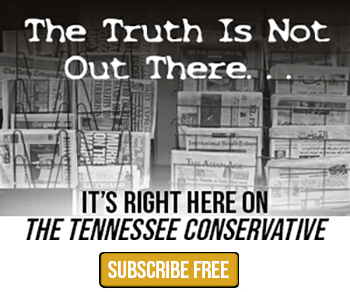 A snapshot was presented of declining road conditions in Chattanooga from 2010 to 2020.
The next slide displayed Chattanooga's Pavement Condition Index (PCI) with the City's average road condition being rated at 62 PCI.
"Without immediate action, the five-year financial gap to maintain existing conditions would triple to about $16 million dollars. To put this in perspective, reducing the number of roads rated as poor to zero over the next 10 years would cost more than $17 million per year in pavement which is more than triple the current budget," Goldberg said.
Goldberg's presentation then moved on to Traffic Signals.
"So, there is a bit of a challenge in the amount that we currently have budgeted versus what we might need to put traffic signals at every intersection that's warranted," Goldberg said.
Bridges in Chattanooga were the next topic in the presentation.
Goldberg stated that there are funding plans for Wilder, Wilcox and Walnut bridges but said, "That is solely dependent on federal funding. While we do have plans, those federal funds would still have to come in and you know that those take some time to happen typically."
Goldberg moved onto Sidewalks stating that the numbers presented do not represent sidewalks in the neighborhood streets, only collector streets and above.
As outlined in the next slide, adding greenways to the city is also an expensive venture.
"We have residents asking us all the time to add greenways to their neighborhoods," Goldberg said.
Goldberg acknowledged the huge amount of money involved in the plan stating, "Now that we've thrown all these huge numbers out here, we just wanted to be sure that we gave everyone a transparent picture of what it looks like for infrastructure."
Resident Miles Obryan states, "Better yet, how much of that money will actually go for what it's supposed to?'
"As we go into the next budget year, we plan to bring you a budget that includes a significant increase in dollars for paving and at that time, we'll be able to start talking about what our recommendations are for where those dollars go. We will meet with Council Members individually, like we have in the past, to identify the roads in your Districts that you believe are the most pressing and we'll also use the Paving Condition Index to show what our plan is over the next four years," Goldberg said in closing.
This is a developing story and the Tennessee Conservative will keep you updated as we acquire new information.

About the Author: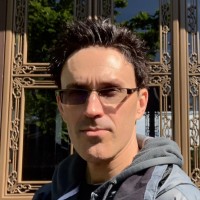 Jason Vaughn, Media Coordinator for The Tennessee Conservative
Jason previously worked for a legacy publishing company based in Crossville, TN in a variety of roles through his career. Most recently, he served as Deputy Directory for their flagship publication. Prior, he was a freelance journalist writing articles that appeared in the Herald Citizen, the Crossville Chronicle and The Oracle among others. He graduated from Tennessee Technological University with a Bachelor's in English-Journalism, with minors in Broadcast Journalism and History. Contact Jason at news@TennesseeConservativeNews.com