Remnants Of Ida Bring Rain & Wind To TN!
Weather Images created by WeatherWX.com
Published August 30, 2021
By Meteorologist Mark Baldwin –
The remnants of "Ida" are passing across the state today. Flash flood watches are in effect for Middle and East Tennessee. As the storm moves east, skies should clear out for folks across West Tennessee. The rest of us will see clouds and showers, perhaps even some rumbles of thunder. The winds will be breezy and, at times, gusty. The greatest risk for a tornado spin-up is across East Tennessee. Clearer skies will lead to warmer temperatures for the western side of the state, while clouds and showers keep the rest of us cooler.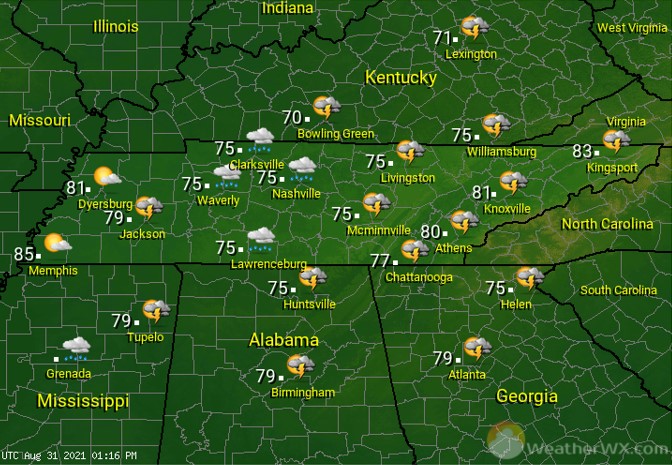 Showers linger for much of Middle and East Tennessee tonight. Thunderstorms remain likely for the easternmost sections of the state, with perhaps the risk for an isolated tornado spin-up. Flood watches remain in effect overnight for at least East Tennessee. Overnight lows will be in the mid to upper 60s statewide.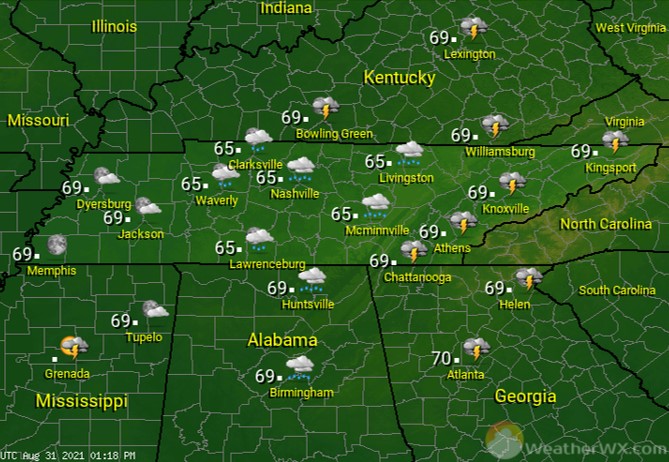 "Ida" moves away from Tennessee during the day Wednesday. That will give folks across the western half of the state some sunshine, while the rest of us see rain move east. Lots of August sunshine will lead to high temps near 90 for the Memphis area, while some clouds and lingering precip keeps the rest of us several degrees cooler.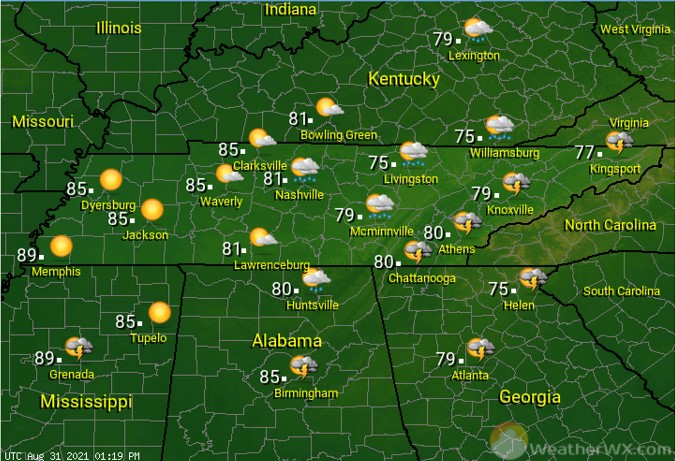 Visit Meteorologist Mark Baldwin on Twitter, Facebook and at meteorologistmark.com.