Residents Question Discrepancies Between State And Hamilton County Covid Reports
Photo Credit: CC
Published August 24, 2021
The Tennessee Conservative [By Jason Vaughn] –
For 18 months, the Hamilton County Health Department and the Tennessee Department of Health have been tracking and sharing COVID-19 data and metrics, informing the public and businesses about cases, hospitalizations, deaths, and trends. 
Hamilton County residents are questioning what point the Hamilton County data and the State's data for the county should match up citing that both datasets update historical dates when more current information is provided. 

The Tennessee Conservative reached out to the Hamilton County Health Department and the Tennessee Health Department for answers.
Bev Fulbright, Hamilton County Health Department's Epidemiology Manager, stated that the Health Department receives COVID-19 positive labs in a variety of ways; some are directly faxed or emailed from local providers, while others are received through the state database.  
"When providers send labs directly to the Health Department via fax and email, there is a delay in these labs being entered into the state's database. The state database provides us with positive lab results reported electronically by commercial labs that we then enter into our local database. The lag in data entry can cause slight discrepancies in daily counts," Fulbright said.
Fulbright stated that the Health Department reports a daily count of new COVID-19 cases through a process of recording all cases received and entered into their local database from area labs, providers, and the state database within a 24-hour period. 
***Click HERE to support Conservative Journalism in Tennessee. We can't cover topics like this without your support!***
However, Sarah Tanksley, Communication Director for the TN Department of Health, stated "the changes you may see in the data are all related to ongoing data quality work. Our surveillance system is dealing with millions of SARS-CoV-2 lab reports and approaching 1 million case investigation records."
"Our data stewards are constantly merging duplicate records, correcting erroneous case statuses (confirmed vs. probable vs. not a case, etc.). This leads to subtle but real changes in the data daily, sometimes changes even going back months," Tanksley said.
"Occasionally, backlogs of labs reported to the state can cause a jump in historic cases.  This can be seen in data for individual counties and even in our statewide data," Tanksley said, "It is also important to note that metro health departments such as the Hamilton County Health Department may report daily data separately from the state, but the data the state provides goes through these quality checks."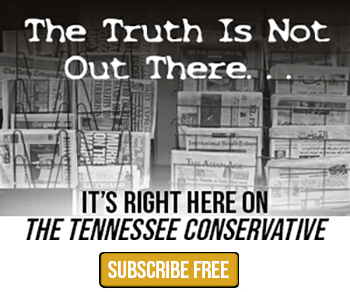 The Hamilton County Health Department states on their website that, In the case of a discrepancy between the two websites, our local data should be considered the more up-to-date for Hamilton County." 
Likewise, the Tennessee Department of Health states that, "There may be a lag in the reporting of cumulative numbers at the state level.  Metro Health Departments may also include individuals from out of Tennessee in their localized counts if the case is remaining in that county throughout the course of their illness." 
Based upon this information, it appears that the data from local health departments and the state may never match up due to a variety of factors that will most likely never be remedied unless there is a standardized method of reporting implemented statewide. 

About the Author: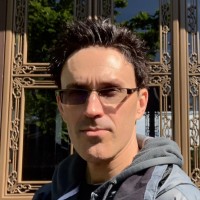 Jason Vaughn, Media Coordinator for The Tennessee Conservative  ~ Jason previously worked for a legacy publishing company based in Crossville, TN in a variety of roles through his career.  Most recently, he served as Deputy Directory for their flagship publication. Prior, he was a freelance journalist writing articles that appeared in the Herald Citizen, the Crossville Chronicle and The Oracle among others.  He graduated from Tennessee Technological University with a Bachelor's in English-Journalism, with minors in Broadcast Journalism and History.  Contact Jason at news@TennesseeConservativeNews.com