RISE Chattanooga Hosting Free Opportunities For Local Artists
Image Credit: RISE Chattanooga/ Facebook
Published August 3, 2021
The Tennessee Conservative Staff –
Local artists in Chattanooga have struggled since the start of the pandemic when live music and shows were stopped. For nearly a year and a half, the lack of shows have negatively impacted their income and daily lives.
RISE Chattanooga has partnered with a few businesses, including the Chattanooga Tourism Co and the Tennessee Department of Tourist Development, to create the free music series, Soul Sundays In The Park. It is a city-wide initiative that will host live entertainment and other events throughout the summer. 

"It is extremely important for us to ensure diverse representation and give a voice to artists who are marginalized," RISE Chattanooga Director, Shane Morrow, said. "By amplifying the music and voices of women and people of color to a wider audience, our communities will be able to experience multiple perspectives of creative expression and foster deeper community cohesion with diverse programming."
It has been over a year since local musicians have been able to host shows in Chattanooga.
"They've been mastering their craft and now they could display that on Sundays," Angela Reed-Thomas from RISE told News Channel 9. 
***Click HERE to support Conservative Journalism in Tennessee. We can't cover stories like this without your support!***
The local artists will be able to use these performances as a way to start getting their name out there.
"We allow them to be showcased as an opener for the headliner," Reed-Thomas said.
Musician Frank B told News Channel 9 that in the midst of the pandemic he began to do his own shows online.
"So when the pandemic hit and everyone was stuck in the house I just started like a weekly thing of going live," he said.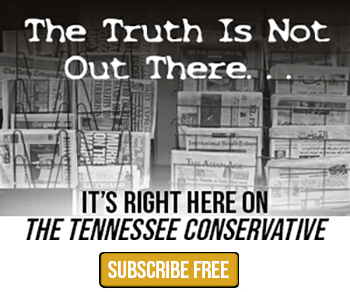 He streams live through Facebook and said people watching are able to leave tips.
Frank added, "I think it's important for artists to try to find a niche and find something they can do by themselves without the need of a whole lot of other people's help."
He also gave struggling artists the advice of going solo.
"I think it's just best to be a unique person, stand out and people will want to have you," Frank said.
Shows in the series will be held every Sunday in August. The first was on August 1, when national artist Avery Sunshine performed. Each main performance is at 5pm in Miller Park on the EPB Community Stage.
Before each show, there's a gathering at 2 pm in the Miller Plaza/Waterhouse Pavilion. These will be used to provide refreshments to visitors and offer some entertainment.
During the series, there will be free space provided to vendors, as well as resource booths and food trucks.
Morrow said, "There is something for everyone to enjoy with this free community concert series! We decided to bring back some favorite musical acts featured by RISE in previous years. The last act of the month is a TOTAL surprise and will have folks out of their seats! Announcement is coming soon!"
The second show on August 8 will feature Terrance Simien & The Zydeco Experience. The Baylor Project will perform on August 15, with Tank & The Bangas performing on the 22. The last show with a surprise act will take place on August 29.