Rock City Invites Visitors To The Outdoors With Earthdayz

Photo: Lover's Leap at Rock City Gardens, Georgia
Photo Credit: Kay Gaensler / CC
Published April 5, 2021
The Tennessee Conservative Staff –
Lookout Mountain, GA – Rock City Gardens has announced the 12th annual Earthdayz event to celebrate Earth Day. 
Located atop Lookout Mountain in Georgia, just six miles from downtown Chattanooga, Rock City Gardens features a 4,100 ft walking trail, soaring rock formations, caves and lush gardens.
The Earthdayz festivities will take place on April 17th and 18th and on the 24th and 25th from 8:30AM to 5PM Eastern Time.
For 2021, Rock City Gardens has partnered with the Chattanooga Zoo bringing a host of animals to the gardens for educational presentations. 
The Chattanooga Zoo's animal ambassadors include an African Serval, Cape Porcupine, Fennec Fox, Rock Hyrax, Red Tailed Boa, Aldabra Tortoise, Amazonian Parrot and more! Animal Ambassadors will vary for each show.
Showtimes: 10am, 12pm, 2pm, 4pm in the Critter Classroom. Limited seating, first-come/first-serve.
Visitors can also enjoy the regional sounds of the Hammered Dulcimer with Stephen Humphries as he brings a new modern twist to the hammered dulcimer.  
According to Rock City, Stephen creates a unique and exciting sound using mixing technology with traditional dulcimer techniques.
Showtimes: April 18 & 24 ONLY from 2pm – 5pm. Located at Cliff Terrace Porch.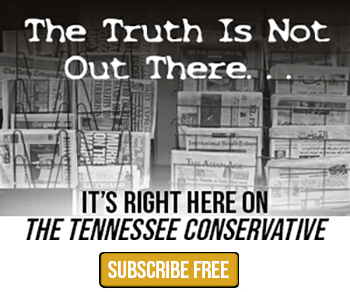 Pop-up performances will include "Living Vines and Plants," in which performers dressed as trees vines and plans methodical move around the gardens and replant themselves.
New! Gaia – The Ground Walker: earth-based costume mimicking a mossy forest floor.
The Living Tree: bringing life to a Magnolia tree, this character will start its journey at the Pavilion and move to the Bog Garden at Cliff Terrace. 9:30am – 5:00pm pop up performances.
Aralia – The Living Vine: Growing and moving from the Pavilion, see this unique character enchant their way down Legacy Lane. 9:45am – 5:15pm pop up performances.
More musical performances can be heard with the engaging and interactive percussion talents of Kofi Mauwko. 
Showtimes: April 17 & 25: 10am – 5pm; April 18 & 24: 10am – 2pm
"Flower Flairs" offers kids of all ages an exciting and interactive way to garden.
This year, the Flower Flairs will be premade discs of wild flowers and native grasses that have been combined with shredded recycled paper and given a little spark of color from natural food coloring.
Located at Fairy Glen Overlook from 9am – 5pm
Special Earthdayz food fare will be available at the Big Rock Grill and the Cliff Terrace.
The Big Rock Grill will feature "Dirt Cups" which are actually chocolate pudding cups with oreos and gummy worm toppers.
The Cliff Terrace will feature "Earth Cakes" – a twist on the famous Funnel Cakes.
For the adults, Café 7 is now open. 
Located at Lover's Leap, the full-service dining terraces at Cafe 7 are the perfect place to take in the 7 states view while feasting on delicious southern cuisine with a modern twist paired with specialty drinks or craft beer.
But never fear, Café 7 also has a kid's menu so families can eat together and enjoy the views.