Scattered Showers & Thunderstorms Start The Week
Weather Images created by WeatherWX.com
Published July 26, 2021
By Meteorologist Mark Baldwin –
Scattered showers and thunderstorms will keep afternoon high temperatures in the mid to upper 80s across the state. Some of the storms today could produce heavy rainfall and deadly cloud-to-ground lightning. Be safe if you plan to be outside.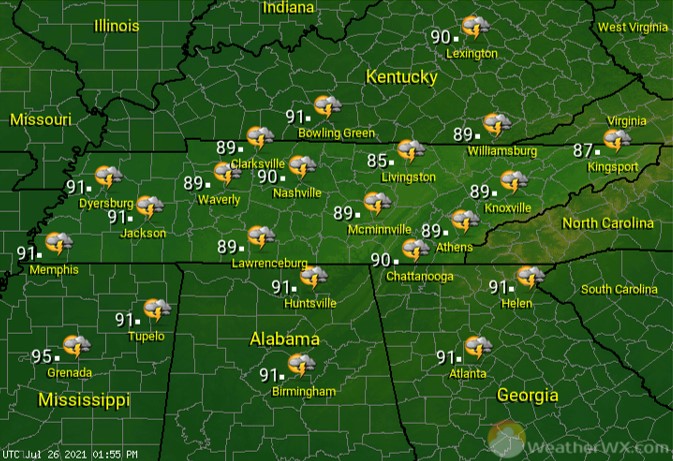 Showers and thunderstorms dissipate as they move eastward overnight. High humidity levels will keep overnight lows in the 70s.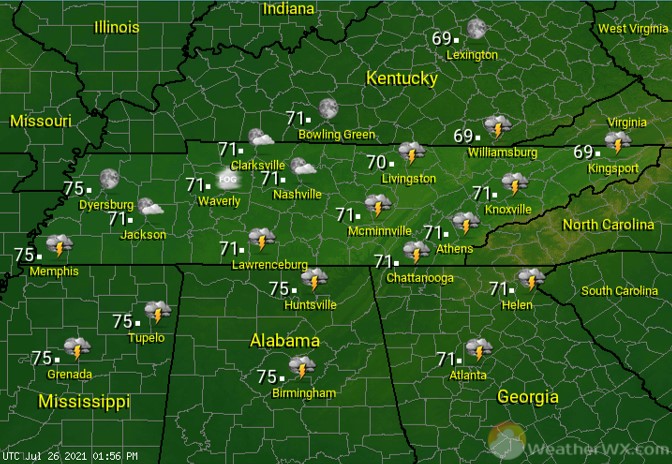 Tuesday's heat and humidity will lead to afternoon showers and thunderstorms for some of us. That rain chance increases from west to east, with a 30% chance across West Tennessee, increasing to about 50% for East Tennessee. Afternoon highs will top out around 90 degrees, though high humidity levels will make it feel even warmer.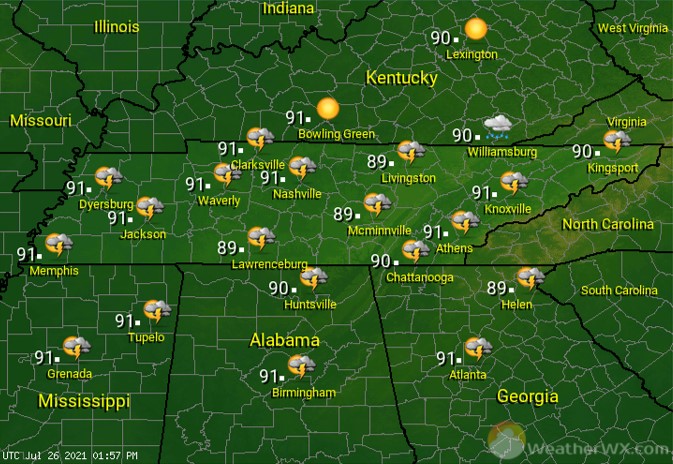 Visit Meteorologist Mark Baldwin on Twitter, Facebook and at meteorologistmark.com.