Scattered Showers & Thunderstorms This TN Weekend!
Weather Images created by WeatherWX.com
Published August 13, 2021
By Meteorologist Mark Baldwin –
Look for hot and humid conditions to end the workweek, with a chance for mainly afternoon and evening showers and thunderstorms. Rain chances are about 50% for West and Middle Tennessee, dropping off to about 30% for East Tennessee. While parts of the state have experienced afternoon temperatures in the mid to upper 90s this week, more clouds and better storm chances will keep temperatures around 90 degrees today.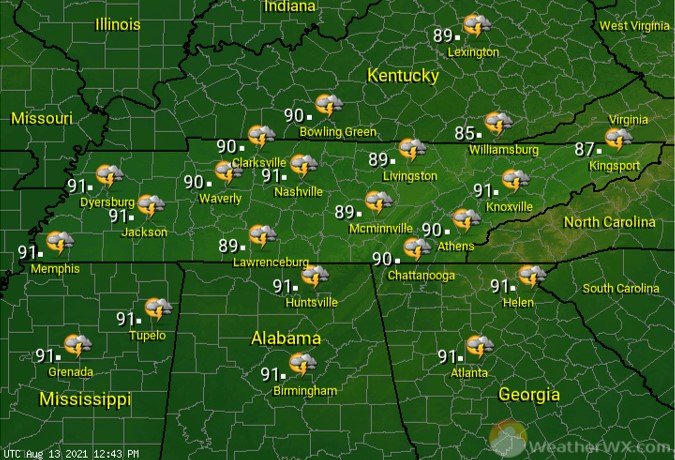 A front moving closer to the state will keep a chance for showers and thunderstorms in the forecast into the night. Keep that in mind if you have evening plans. Overnight lows will be near 70 degrees, though high humidity will make it feel much warmer.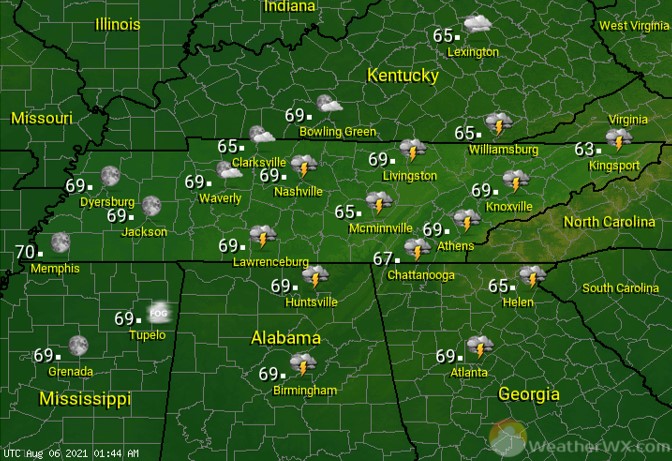 Showers and thunderstorms will be scattered about the state on Saturday. Those rain chances are about 50% statewide. If you have outdoor plans, be mindful of any storms that may be nearby. Increased cloud cover and more area-wide storm chances will keep high temperatures in the 80s for most of us, though high humidity levels will make it feel several degrees warmer.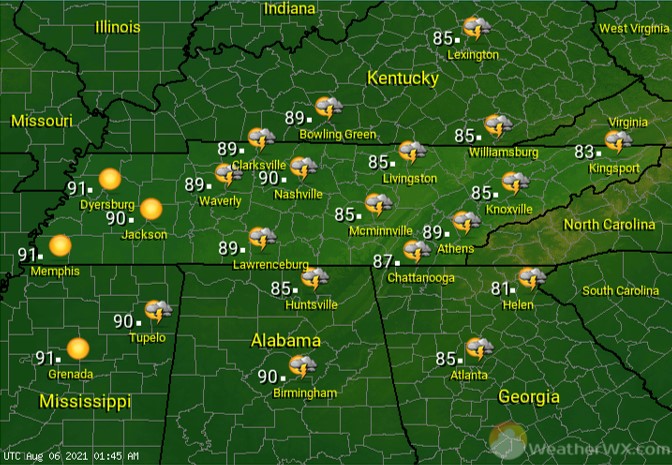 For Sunday, look for more scattered showers and thunderstorms and continued warm and humid conditions. Rain chances are about 50% for West and Middle Tennessee, with slightly higher chances for the Cumberland Plateau and East Tennessee. Afternoon highs will be in the mid to upper 80s statewide.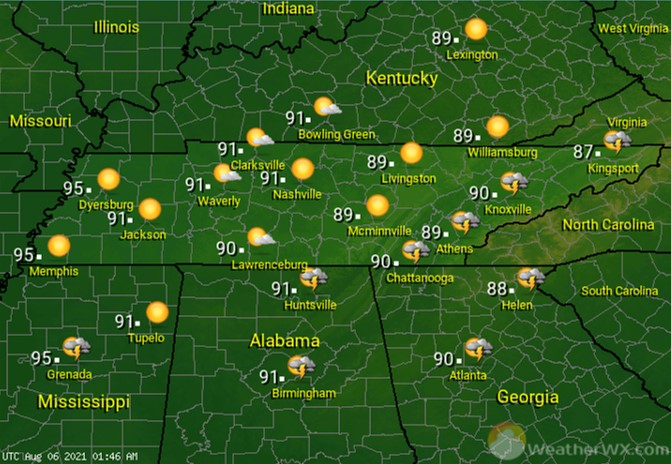 Visit Meteorologist Mark Baldwin on Twitter, Facebook and at meteorologistmark.com.