Senate Approves Constitutional Amendment To Change How Tennessee Attorney General Is Selected
Senate Joint Resolution 1 Calls For Both Chambers Of The General Assembly To Confirm The Tennessee Supreme Court's Nomination For Attorney General Rather Than Allowing The High Court To Appoint The Attorney General Through A Secret Vote Of Justices. 

Photo: Tennessee Senators Ken Yager and Mike Bell
Photo Credit: tn.gov
Published March 10, 2021
The Center Square [By Jason Schaumburg] –
An amendment to the Tennessee Constitution that changes how the state's attorney general is selected has passed the Senate for a second time.
Senate Joint Resolution 1 calls for both chambers of the General Assembly to confirm the Tennessee Supreme Court's nomination for attorney general rather than allowing the high court to appoint the attorney general through a secret vote of justices. The attorney general is appointed to an eight-year term.
Tennessee is the only state where the attorney general is appointed by the supreme court.
"This resolution calls for an amendment to the Tennessee Constitution to require the Supreme Court to nominate an individual in an open meeting with a recorded vote," said Senate Republican Caucus Chair Ken Yager, R-Kingston, who sponsored the resolution. "It would further require a confirmation of that nomination by the General Assembly.
"This retains an important role for the court in the selection process, while providing an oversight role to the General Assembly through the confirmation process," Yager said. "It is consistent with the intentions of the authors of our State Constitution who wanted officials directly elected by the people to have a role in the appointment."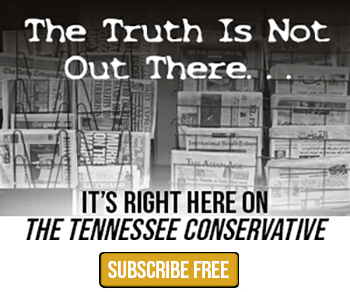 The Tennessee Legislature would have 60 days to go through the confirmation process once the court makes the nomination. If the nominee is rejected by the Legislature, the court would have 60 days to make another nomination.
"This compromise is an improvement over how Tennessee currently selects the State Attorney General," Senate Judiciary Committee Chair Mike Bell, R-Riceville, said. "It leaves the independence of the judiciary to nominate someone, makes it more transparent in the process, and then gives that confirmation to the people through their elected representatives."
The resolution passed the Senate on Monday, 25-7. It now goes to the House for consideration for a second time.
Amending the Tennessee Constitution requires two approvals by both legislative chambers in the General Assembly – once by simple majority and again by two-thirds majority after an election – before going to voters for approval during the next gubernatorial election.

About the Author:

Jason Schaumburg, The Center Square Regional Editor
Jason Schaumburg is an award-winning, veteran editor who has been a journalist for more than 20 years. He spent a decade as the top editor in three northern Illinois newsrooms for Shaw Media and Pioneer Press.