Senator Katrina Robinson Trial Moves Forward After 15 Acquittals
Photo Credit: Senator Katrina Robinson / Facebook
The Tennessee Conservative [By Jason Vaughn] –
A federal judge has acquitted Tennessee state Senator Katrina Robinson of fifteen out of her twenty charges. Robinson is facing charges of embezzlement, theft, and fraud after prosecutors accused her of mishandling hundreds of thousands of dollars in grant funding. 

U.S. District Court Judge Sheryl Lipman filed the order after Robinson's attorney filed a motion to have her acquitted of all charges. According to online court records, the judge denied her acquittal of the other five charges. 
Robinson was indicted on charges that she misused federal money provided to the nursing school she founded, the Healthcare Institute. She's accused of using $600,000 for personal expenses such as vacations, personal items, and more.
Between 2015 and 2019 she received a total of $2.2 million for the institute.
During Friday's hearing, Robinson's attorneys argued that prosecutors were "shifting theories" when presenting the case.
In the motion they filed, her attorney claimed the evidence prosecutors had was not enough to prove Robinson was guilty.
The trial will continue on Tuesday when the jury returns to court.
Fox 13 reported that moments after her attorneys asked for a mistrial, Robinson said "I want to proceed with trial."
According to an FBI affidavit, federal funds were first deposited into the Healthcare Institute's Bank Account, and were then "commingled indiscriminately with personal expenditure for the benefit of Robinson and her immediate family."
The affidavit also claims she paid herself $169,134 over her allowed salary and put $54,000 into a personal retirement account.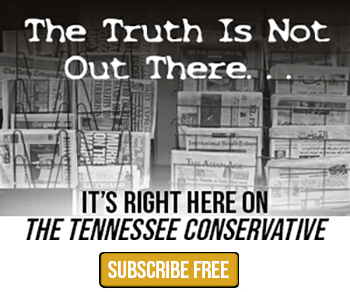 When Robinson was first charged in July of 2020, she said she would fight them.
"It is believed that if I were not in the position that I'm in, that if I did not champion the voices, the views and the faces that I represent, that I would not be in this moment right now," Robinson said at the time.
The Senate Democratic Caucus said her legislative work is "is not in question" and that Robinson "deserves the presumption of innocence and due process."
After being indicted in 2020, the state Senator said she would continue to serve her district "with the same integrity, the same passion that I've demonstrated since you've elected me to this office."
***Click HERE to support Conservative Journalism in Tennessee. We can't cover stories like this without your support!***
During opening statements when the trial first began a few weeks ago, Robinson and her attorneys argued she was innocent of all charges.
"Katrina Robinson didn't steal, convert or intentionally misapply any of the proceeds to The Healthcare Institute," attorney Larry Laurenzi said. "Katrina Robinson said in her application that she would train 575 nursing assistants, and she did that. She trained more nursing assistants than was required."
Robinson still faces five charges of wire fraud and could end up serving twenty years in prison. While prosecutors rested their case last week, the defense will present their side on Tuesday. 
According to Robinson's attorneys, they are expected to rest their case on Wednesday or Thursday. She is also facing federal charges in a separate case of tuition fraud and has plead not guilty.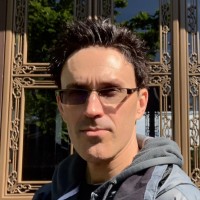 About the Author: Jason Vaughn, Media Coordinator for The Tennessee Conservative  ~ Jason previously worked for a legacy publishing company based in Crossville, TN in a variety of roles through his career.  Most recently, he served as Deputy Directory for their flagship publication. Prior, he was a freelance journalist writing articles that appeared in the Herald Citizen, the Crossville Chronicle and The Oracle among others.  He graduated from Tennessee Technological University with a Bachelor's in English-Journalism, with minors in Broadcast Journalism and History.  Contact Jason at news@TennesseeConservativeNews.com