Senator Kerry Roberts Cycling For Flood Victims
Photo Credit: Hardin County Fire Department 
The Tennessee Conservative Staff –
Tennessee Senator Kerry Roberts is planning to cycle 100 miles on Halloween in support of recent flood victims. The event aims to raise awareness and donations to help those affected by recent flooding in Humphreys County.
Roberts has served since 2011, representing Cheatham, Dickson, Hickman, Humphreys, and Robertson counties. 
Roberts told Fox 17 that he wasn't prepared for all the devastation the flooding brought.
"I wasn't prepared for what I heard – and I certainly wasn't prepared for what I saw the following morning. As the Governor and I toured Main Street, it was all I could do to hold back the tears. The ravaging effect of raging waters was beyond my imagination," he said.
He said the community is still in need of help, and the ride on Halloween will be to benefit them. One plan Roberts has is to restore several blocks on Main Street.
"Today, the residential blocks of Main Street are like a war zone: houses are abandoned, furniture and belongings bulldozed into piles, pavement and sidewalks in ruin," he told Fox 17.
Local businesses will also be showing their support on Halloween day. They will come together on Main Street where children will be able to trick-or-treat.
Roberts said he doesn't expect the ride to be easy.
"Riding 100 miles on hilly roads is difficult enough," he said. "Add a fear of dogs and the brain hemorrhage that almost took my life a year ago and it's extra difficult. But I'm determined to do something for the people we love so dearly."
***Click HERE to support Conservative Journalism in Tennessee. We can't cover stories like this without your support!***
Roberts is one of the Republican Senators who recently showed support for a Special Session of the General Assembly. The session would be used to address mandates, executive orders, and more.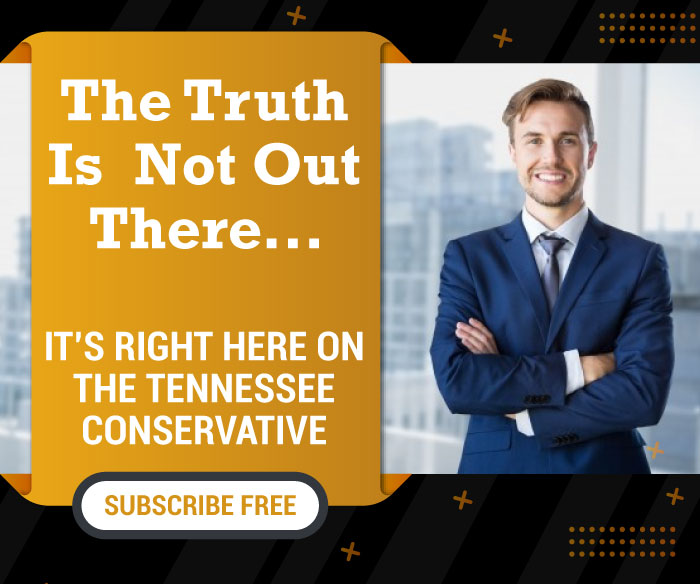 The effort is being led by Senator Janice Bowling, who addressed a letter to other Republican lawmakers in September to ask for their support. Roberts was one of the few who decided to write their own letter.
"I fully support the General Assembly calling a Special Session," Bowling said. "The unprecedented overreach of government into parental authority, the violations of personal medical decisions regarding an experimental prophylaxis medical intervention, the unconstitutional discrimination against citizens over said experimental medical choice in the foundational issues of employment or access to services , products, venues available to other citizens , and the availability to citizens of all medical choices recommended by doctors and desired by citizens are topics which I think need to be addressed. In my opinion, Tennessee needs to join the states which are already protecting their citizens from the intense harm currently being experienced by Tennesseans."
Roberts' letter listed six topics that he felt should be considered if a Special Session is called. These include prohibiting mask mandates in places like schools and universities, challenging President Joe Biden's federal overreach, and recognizing acquired immunity to satisfy vaccine mandates.