Severe Storms Possible Through Tonight – Tuesday & Wednesday Weather Forecast
Weather Images created by WeatherWX.com
Published May 4, 2021
By Meteorologist Mark Baldwin –
Showers and storms will be likely statewide today. Some of the storms could be severe. Heavy rainfall is also possible and could lead to flash flooding. Be weather-aware today.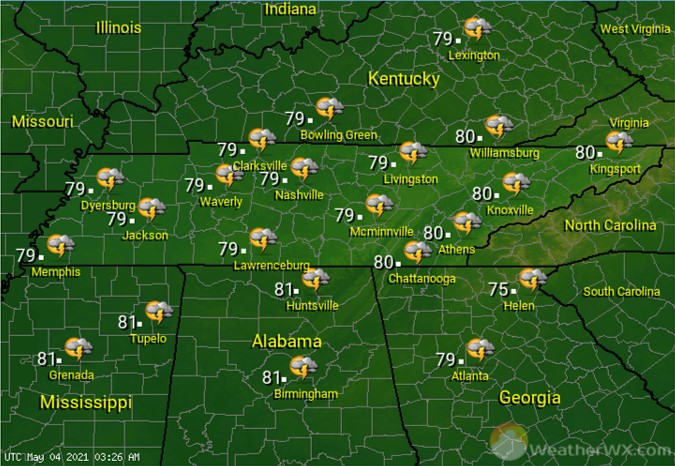 Showers and thunderstorms continue. Once again, some of the storms could be severe and some of the rainfall could be heavy.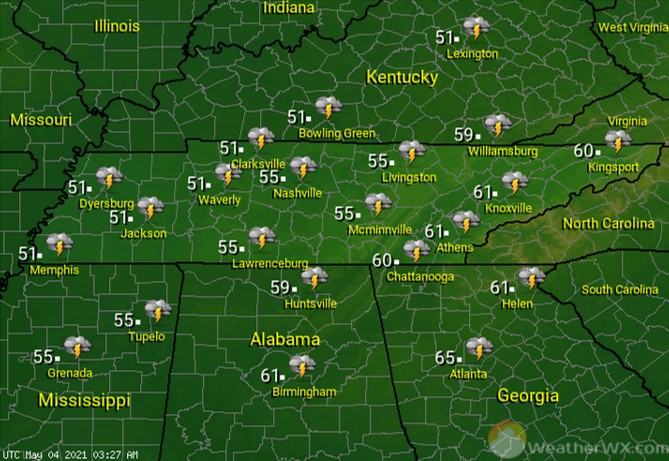 Skies are expected to clear from west to east. Clouds and showers will likely linger for East Tennessee through the day.
Visit Meteorologist Mark Baldwin on Twitter, Facebook and at meteorologistmark.com.