Showers & T-Storms Slowly Move East; Intense Activity Not As Widespread
Weather Images created by WeatherWX.com
By Meteorologist Mark Baldwin –
Skies will clear across the west today, while the rest of us continue to deal with scattered showers and thunderstorms. Activity is not expected to be as widespread or intense as yesterday's. Look for afternoon highs near 80 across much of the state, with the Cumberland Plateau staying in the mid 70s.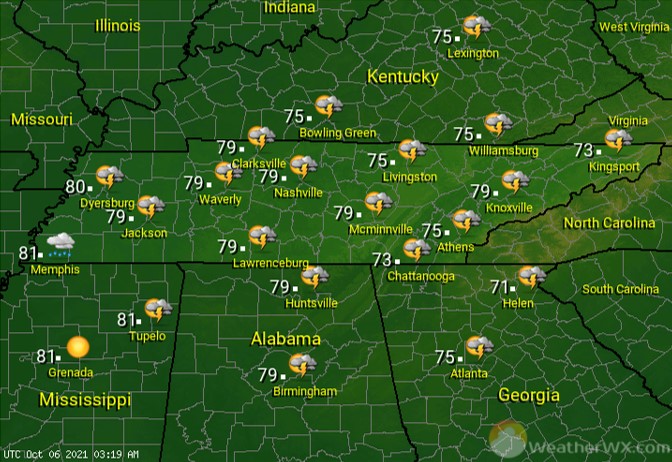 Rain continues to slowly move east overnight, with mainly East Tennessee having the risk for showers and thunderstorms. In areas where skies clear, watch for patchy dense fog. Overnight lows will fall into the low to mid 60s statewide.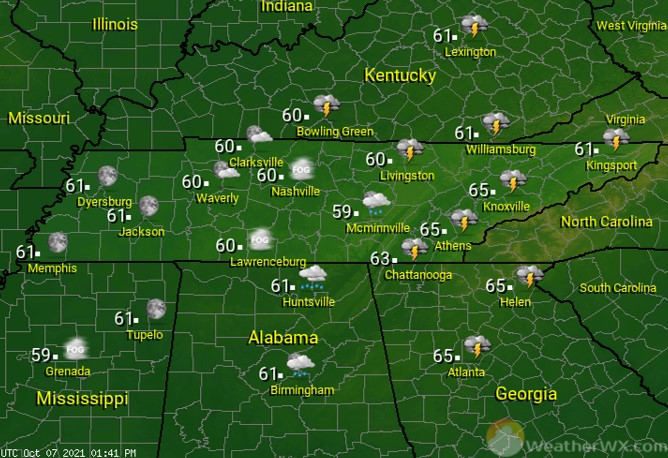 Skies will be partly to mostly sunny across the state, with a chance for a shower or thunderstorm being found across the Cumberland Plateau and East Tennessee. Afternoon highs will warm into the mid 80s across West Tennessee, where sunshine will be more abundant, while the rest of us stay closer to the 80-degree mark.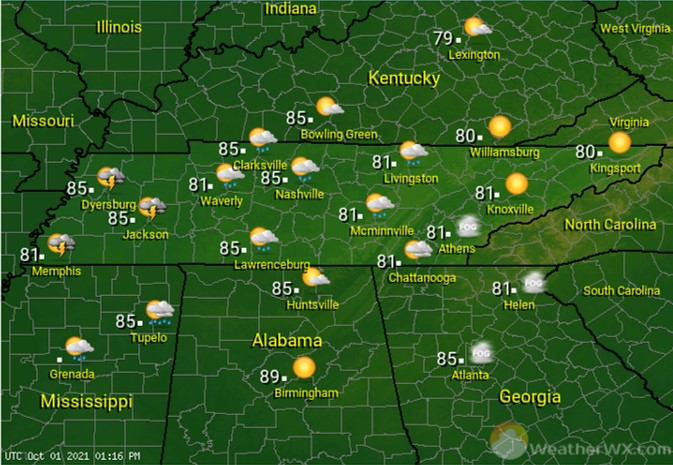 Visit Meteorologist Mark Baldwin on Twitter, Facebook and at meteorologistmark.com.