Showers & T-Storms Today But Sunshine Is On The Way!
Weather Images created by WeatherWX.com
By Meteorologist Mark Baldwin –
A cold front moving across the state will bring showers and thunderstorms to the area. An isolated strong to severe thunderstorm is possible with that front, especially for East Tennessee during the afternoon. Winds will be gusty from the south, switching to the north behind the front. Afternoon highs will top out around 70 degrees.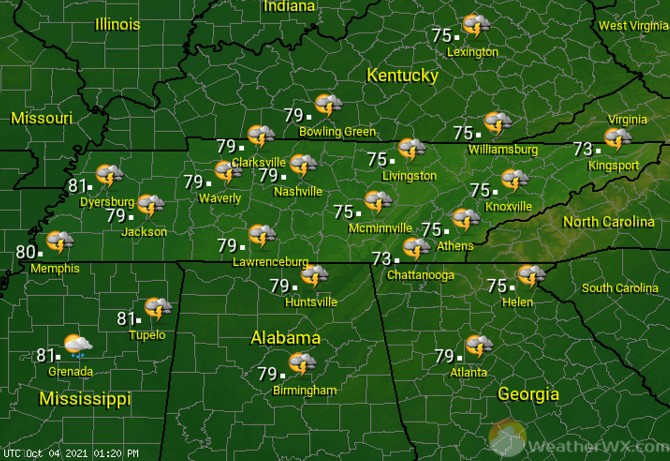 Skies will be clear to partly cloudy across much of West and Middle Tennessee, with more cloud cover expected across the Cumberland Plateau and East Tennessee. Overnight lows will fall into the mid to upper 40s statewide.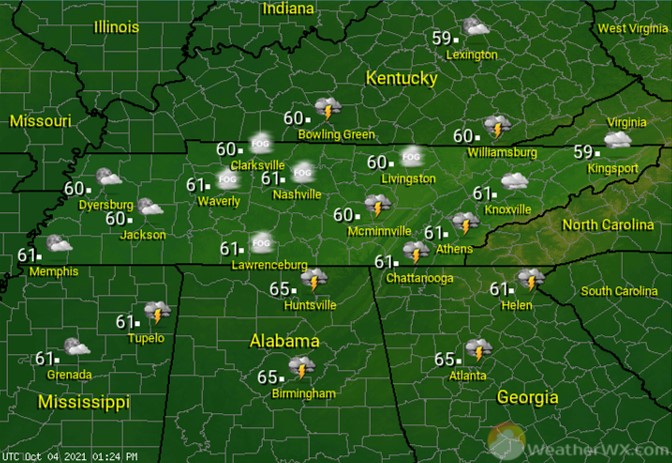 Lots of sunshine fills the Tennessee skies for Tuesday, along with a few passing clouds. Cooler afternoon highs will be near 70 for areas of West Tennessee, while the rest of the state sees highs in the low to mid 60s.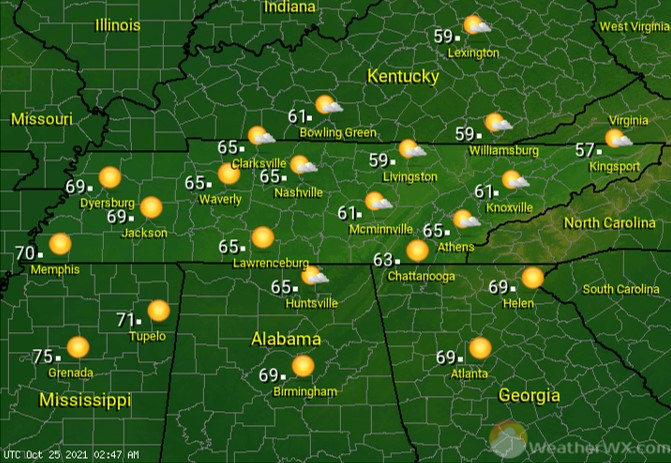 Visit Meteorologist Mark Baldwin on Twitter, Facebook and at meteorologistmark.com.