Southern Legislative Conference Begins In Nashville
Image Credit: Southern Legislative Conference
Published July 12, 2021
The Tennessee Conservative [By Jason Vaughn] –
Officials from 15 states converged on Nashville Saturday to kick off the 75th Southern Legislative Conference, an annual conference where current and former state officials, legislators, and industry leaders meet to share policy ideas. The event runs from July 10-14.

Current Tennessee officials attending the event include House Speaker Cameron Sexton, Senate Republican Caucus Chairman Ken Yager, and House Republican Caucus Chairman Jeremy Faison. Sexton is the current chair of the conference.
"This meeting is about learning from one another to improve our home states and the lives of our constituents. As the Southern states have led us through these difficult time to positive recovery, I can't think of a more critical time than now for all of us to come together, to learn from each other, and celebrate our successes," Sexton said.
*** Click Here to Support Conservative Journalism in Tennessee. We can't cover topics like this without your support!***
Attendees are divided into committees and then have the option of attending a variety of different sessions. These sessions are geared around issues faced by these officials, such as agriculture, infrastructure building, education, and rural development.
Sunday morning featured a talk from Janey Camp, an associate professor at Vanderbilt University. Camp presented recent findings from the American Society of Civil Engineers regarding a nationwide gap in the financing of infrastructure, a gap between the amount of money needed and the amount of funding received.
"We're still just paying about half of our infrastructure bill – and the total investment gap has gone from $2.1 trillion over 10 years to nearly $2.59 trillion over 10 years," the report stated.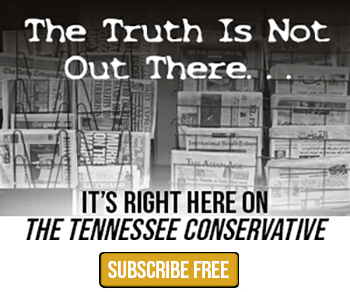 Representative Pat Marsh of Shelbyville noted that the session showed him that all states deal with similar issues. The group found that Tennessee needs to complete repairs on 4.4% of bridges, and about 5% of roads in the state are "in poor condition."
Marsh says he supports the bipartisan plan for more federal funding that is currently working its way through Congress.
"Constantly, we've got to spend money on infrastructure," he said. "I think we are way behind Europe and I don't know how we'll ever catch up."
The plan is a $1.2 trillion package that includes $579 for road, bridge, and rail repair, along with broadband infrastructure and other repairs.
In addition to attending sessions, legislators also participated in the annual "Campaign Against Hunger" on Sunday. The program was started in 2011 by Tennessee Senator Mark Norris of Collierville in an effort to provide meals to needy families.
Officials packed 63,000 meals in under half an hour, according to Sexton. Meals will be donated to the Second Harvest Food Bank of Middle Tennessee for distribution.
Sexton was inspired by the work put in by all of those in attendance for the event.
"What you see is the excitement of people who are working together regardless of what party they are in to help the community here in Nashville," Sexton said.

About the Author: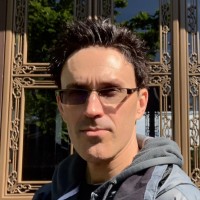 Jason Vaughn, Media Coordinator for The Tennessee Conservative
Jason previously worked for a legacy publishing company based in Crossville, TN in a variety of roles through his career.  Most recently, he served as Deputy Directory for their flagship publication. Prior, he was a freelance journalist writing articles that appeared in the Herald Citizen, the Crossville Chronicle and The Oracle among others.  He graduated from Tennessee Technological University with a Bachelor's in English-Journalism, with minors in Broadcast Journalism and History.  Contact Jason at news@TennesseeConservativeNews.com