Storms Continue Wednesday & Thursday In Tennessee
Weather Images created by WeatherWX.com
Published June 9, 2021
By Meteorologist Mark Baldwin –
The warm and humid air mass that has been in place since Monday will bring more showers and thunderstorms across Tennessee for our Wednesday. Some of those storms could produce very heavy rainfall, so be careful if you're out driving and one of these storms comes along.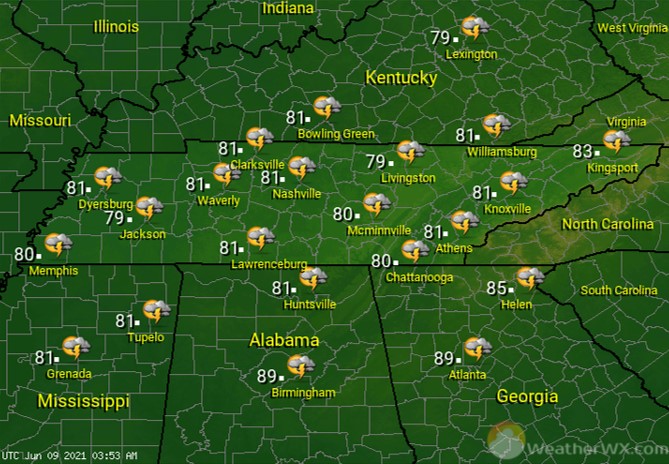 A chance for showers and thunderstorms continues into the night. It will also be very warm and humid, with overnight lows near 70 degrees for all.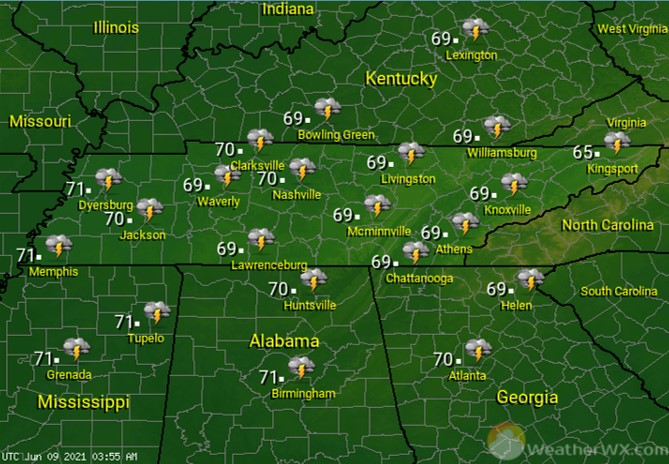 Another day of showers and thunderstorms will be the story once again for Thursday. Some of the storms could produce very heavy rainfall and gusty winds.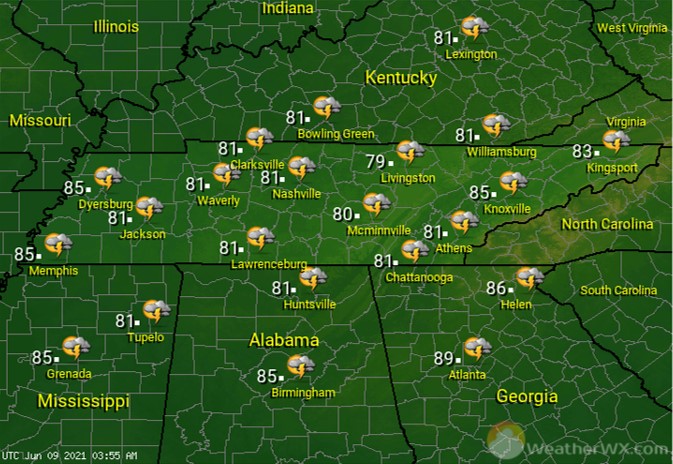 Visit Meteorologist Mark Baldwin on Twitter, Facebook and at meteorologistmark.com.