Strip Club Tax In Tennessee Sunsets July 1st
Photo Credit: Eric Nopanen / Public Domain
Published May 26, 2021
By Jon Styf [The Center Square contributor] –
During the nearly three years since it came into law, Tennessee's adult performance tax has brought the state's general fund more than $750,000.
The tax, which charges $2 to any customer who goes to an adult establishment with live nude entertainment, is set to end on July 1, and some of the clubs affected by the tax are happy to see it sunset.

"The tax is discriminatory and misogynistic," said Ryan Carlson, director of operations for Déjà vu Services, Inc, which is affiliated with multiple Tennessee adult nightclubs. "It was created by people who hate the fact that self-empowered women can earn a lawful living using their femininity. The establishment has always been terrified by women who don't have to depend on men for economic subsistence, and that internalized misogyny is how this tax truly developed.
"Its impending end is excellent news for the constitution, consumer and population of lawful female adult entertainers who earn a living in adult nightclubs, and for that matter, anybody who believes in a small government that treats businesses fairly."
*** Click Here to Support Conservative Journalism in Tennessee. We can't bring you News Stories such as this without your support!***
The tax, which started July 1, 2018, after a bill sponsored by Sen. Jeff Yarbro, D-Nashville, was enacted, was collected by nightclubs and paid to the state on a quarterly basis.
Until the COVID-19 pandemic arrived, that meant about $70,000 coming to the state each quarter. Carlson, however, said there was no mechanism for enforcement. His clubs paid and on time because it was the law, but some of Déjà Vu's competitors did not comply, he said.
Tennessee Department of Revenue Director of Communications Kelly Cortesi said the state has strict confidentiality laws for taxpayers, so the state won't say which taxpayers haven't paid. A notice was sent to businesses that would be subject to the tax when it began.
"Those not responding received follow-up contact up to, and including, notices of proposed assessment," Cortesi said. "Any business issued a notice of proposed assessment had the same rights to challenge it as other taxpayers and would be subject to the same collections actions as other taxpayers."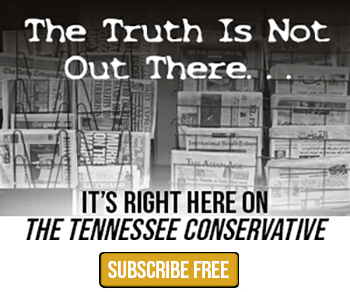 COVID-19's effect on the tax was evident in the collection numbers. The first two collections of 2020 were $73,000 in January 2020 and more than $59,000 in April 2020 before dropping to less than $13,000 in July. The state collected more than $72,000 in July each of the previous two years.
"We were shut down for months, leaving thousands of independent women across the state without an opportunity to earn a living," Carlson said. "Moreover, unconstitutional and antiwomen policies that kept strip clubs closed or limited longer than any other industry further negatively impacted the clubs and the entertainers."
Tax collection jumped to nearly $50,000 in October before dropping to about $23,000 in January. Last month's collection brought in nearly $51,000. Although the tax sunsets July 1, businesses still are responsible for taxes incurred before the repeal date.
Despite his disagreement with the adult performance tax, Carlson remains positive that Tennessee is a good place to operate.
"Tennessee is a great state for business, despite its high sales tax," Carlson said. "I think some intellectual honesty would help the political establishment in Tennessee. If one truly believes in limited government, she/he would vote against discriminatory taxes, high sales taxes and laws that unfairly target certain businesses based on moral prejudice."