Summer Arrives Early In Tennessee!
Weather Images created by WeatherWX.com
Published May 19, 2021
By Meteorologist Mark Baldwin –
We'll see a mix of clouds and sun across our Tennessee skies today. Some of those clouds may produce a sprinkle or shower across West Tennessee. Many of us will stay warm and dry.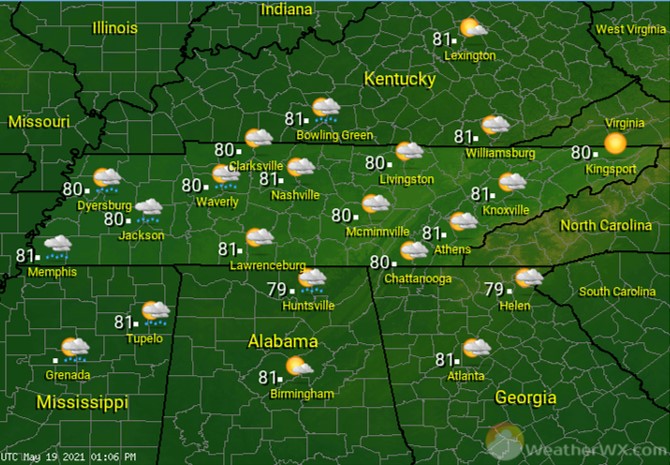 It's a clear to partly cloudy night across the area, with mild overnight lows.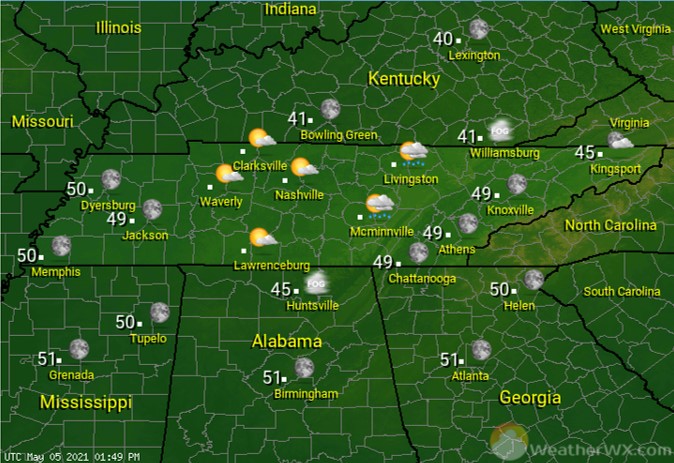 With lots of sunshine and low humidity, temps will warm fast! Many locations may experience some of the warmest temperatures so far this season. It will feel like summer has arrived early!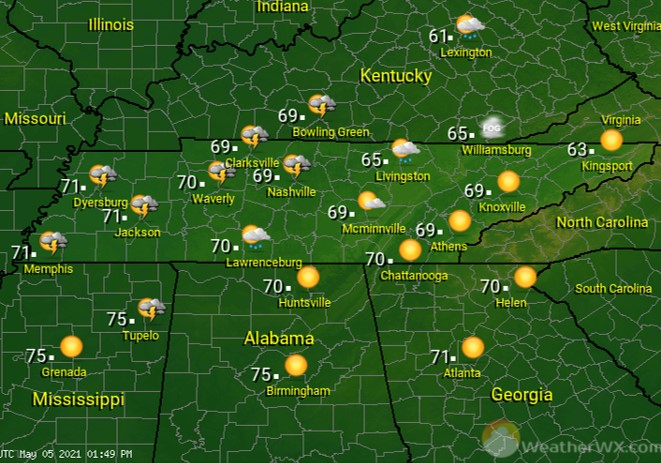 Visit Meteorologist Mark Baldwin on Twitter, Facebook and at meteorologistmark.com.