Sun & Clouds With Cool Temps Hanging On – Tennessee Weather Forecast
Weather Images created by WeatherWX.com
Published May 12, 2021
By Meteorologist Mark Baldwin –
It's another day of sun and clouds for our beautiful state. The best chance for sun will be found in areas closest to the Kentucky border. Some of those clouds may drop a few showers across both the southern and easternmost parts of the state. Temperatures will once again be about ten degrees below average, hanging out in the low to mid 60s for much of the area.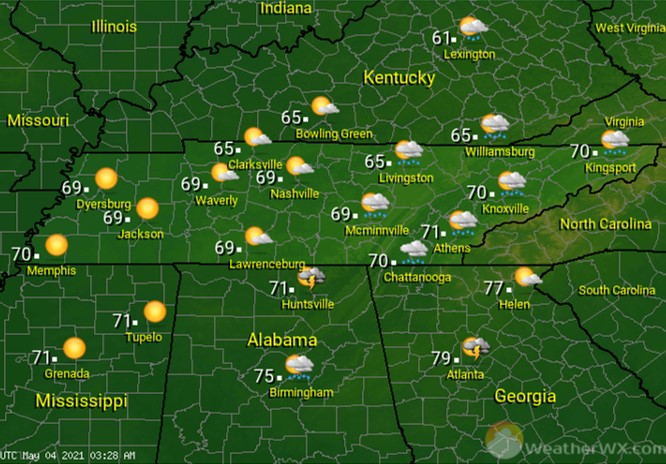 It's a chilly night for the Volunteer state, with lows in the 40s statewide. Skies should be generally clear for the western two-thirds of the state, with clouds and even a few showers hanging on in the east.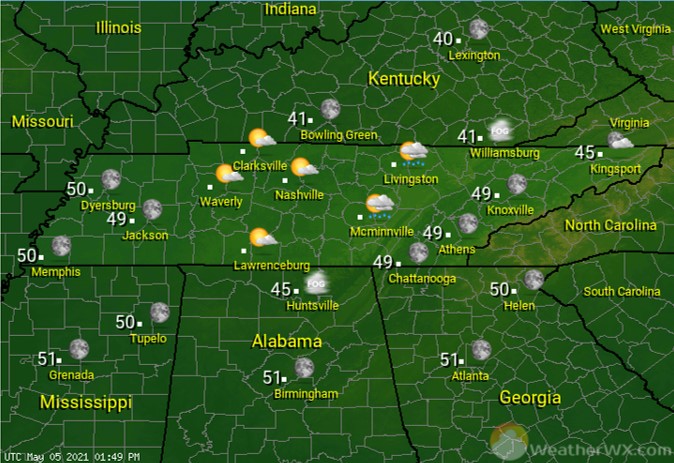 A warmer day is on tap for Thursday, with highs in the mid to upper 60s. A weak system may clip the northeast parts of the state, bringing a chance for a shower or thundershower.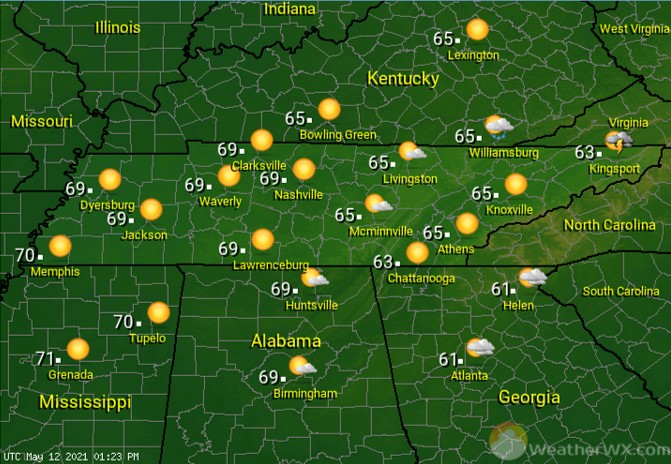 Visit Meteorologist Mark Baldwin on Twitter, Facebook and at meteorologistmark.com.