Sunny Skies And Hot Temps In Tennessee
Weather Images created by WeatherWX.com
Published May 20, 2021
By Meteorologist Mark Baldwin –
Our Tennessee skies will be filled with lots of sunshine today! Some of us may see a passing cloud or two in the afternoon, with perhaps some sprinkles in the Memphis area. High temps in the 80s will feel more like summer than spring.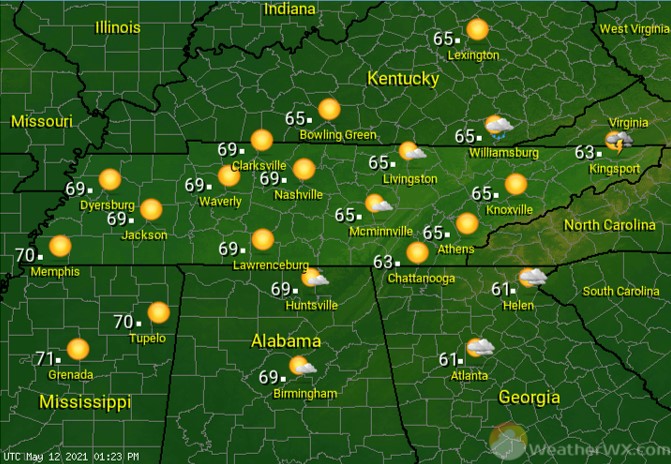 Under clear and starry skies, overnight lows will drop into the 50s and 60s across the state. Get outside and check out the Waxing Gibbous Moon in the evening sky. 
It's another sunny and summer-like day across Tennessee. Mostly sunny skies will send high temps to near 90 degrees for the first time this year for the cities of Memphis, Knoxville, and Chattanooga. The cooler spots can be found on the plateau and the northeast portion of the state, where highs will be in the lower 80s.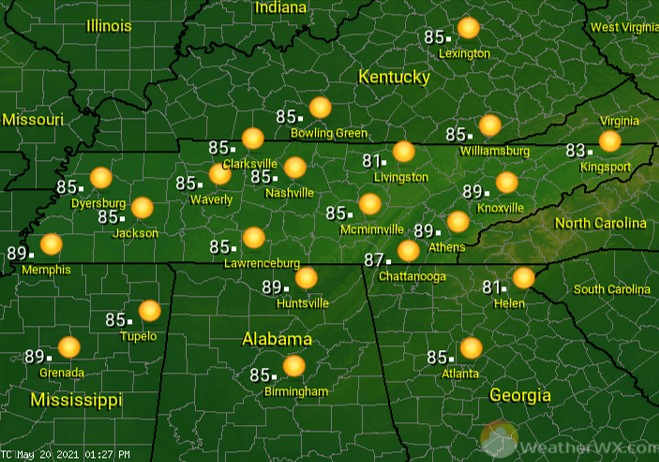 Visit Meteorologist Mark Baldwin on Twitter, Facebook and at meteorologistmark.com.