Sunny Skies & Warmer Temps For Our TN Weekend!
Weather Images created by WeatherWX.com
By Meteorologist Mark Baldwin –
A beautiful September day is in store for Tennessee. After some morning fog, expect mostly sunny skies and highs near 80 degrees for much of the state. West Tennessee will be a bit warmer, with highs in the mid 80s. That warmth spreads eastward for Saturday.  
Under starry skies, overnight temps will fall into the 50s for much of the state.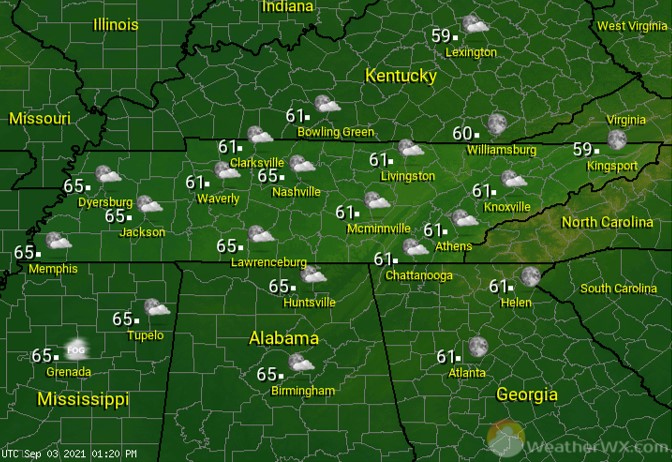 Sunny skies prevail, with afternoon temps continuing to climb each day. Still, low humidity levels will make highs in the 80s feel less oppressive.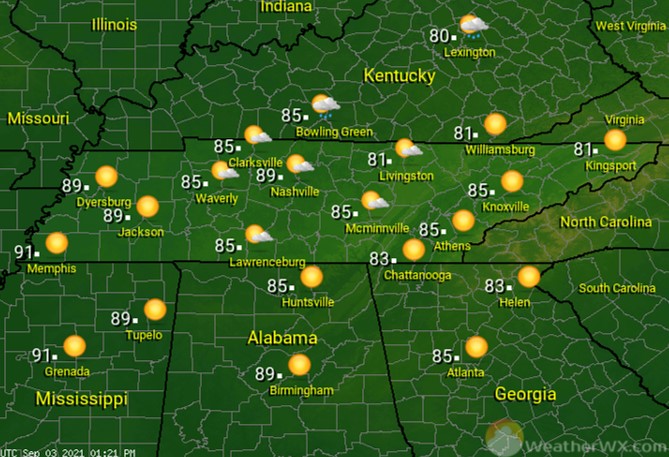 Look for more sunshine and slightly warmer temperatures on Sunday. Highs will generally be in the mid to upper 80s statewide.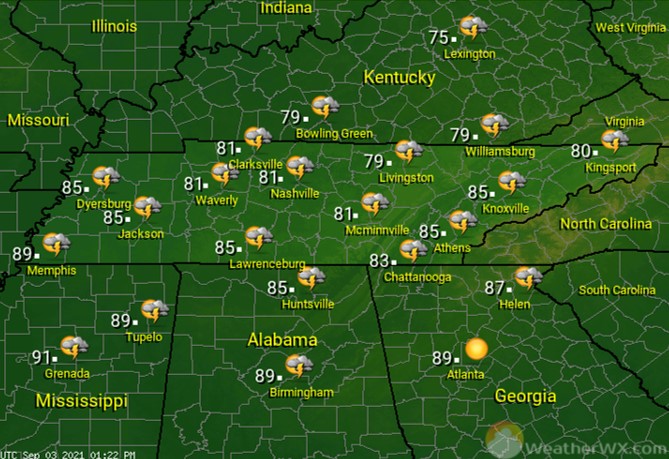 Visit Meteorologist Mark Baldwin on Twitter, Facebook and at meteorologistmark.com.