Sunshine & Increasing Humidity In Tennessee
Weather Images created by WeatherWX.com
Published June 24, 2021
By Meteorologist Mark Baldwin –
Tennessee's skies will be filled with sunshine and a few passing clouds today. Afternoon high temperatures will top out in the mid to upper 80s. Humidity will be a bit higher than what we've seen this week, but it should still feel rather nice outside for this time of year.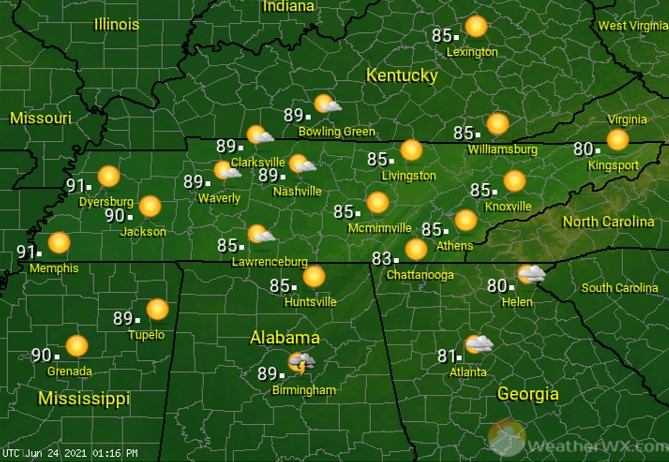 Tonight's Full Strawberry Moon will be greeted by just a few passing clouds. It will be a warm and muggy night for stargazing in both West and Middle Tennessee, with temperatures holding in the low to mid 70s for much of the night. Meanwhile, the Cumberland Plateau and East Tennessee will see a more pleasant night, with overnight low temperatures around 60 degrees.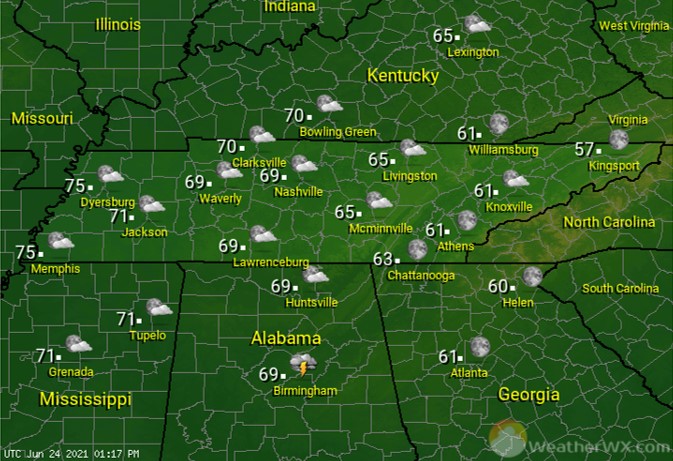 Humidity increases a bit more for Friday, making it feel more like a Tennessee summer day! That increasing humidity could lead to an isolated shower or storm for West Tennessee, while the rest of us just see a few passing cumulus clouds.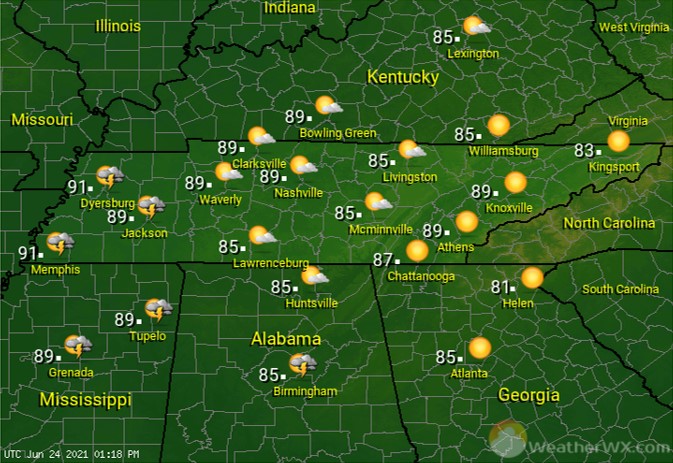 Visit Meteorologist Mark Baldwin on Twitter, Facebook and at meteorologistmark.com.