Tennessee Announces Three Sales Tax Holidays
Photo Credit: Public Domain
Published June 7, 2021
The Tennessee Conservative Staff –
The Tennessee General Assembly recently announced two new sales tax holidays for 2021. These are in addition to the regular annual sales tax holiday on school supplies, clothing, and food.

A tax holiday is an incentive program offered by the government. Businesses are granted a tax reduction or elimination. The holiday lasts for a certain period of time, and specific items are allowed to be purchased tax free. Back-to-school supplies may be purchased over a set three-day weekend, the food tax break lasts a week, and gun safety equipment is tax-free for a year.
All purchased items must be for personal use, not for trade or business purposes. Tennessee's three sales tax holidays do allow for online purchases.
The sales tax holidays for Tennessee all begin in July.
Friday, July 30 – Sunday, August 1: Clothing, school supplies, and computers
Friday July 30 – Thursday, August 5: Food, food ingredients, and prepared food
July 1, 2021 – June 30, 2022: Gun safes and safety equipment
During the clothing, school supplies and computer sales tax holiday, individuals may purchase the following:
General clothing with a purchase prices of $100 or less per item
School and art supplies with a purchase price of $100 or less per item
Computers, laptops, or tablets with a purchase price of $1500 or less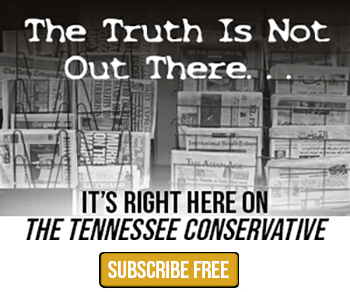 Items that cost over $100 each are not permitted, and accessories such as jewelry, purses, and sports equipment are also prohibited. The tax break also does not apply to computer software, printers, or flash drives.
During the food sales tax holiday, any foods and ingredients can be purchased with the exception of tobacco, alcohol, candy, and dietary supplements. Prepared food, such as that from grocery store delis, restaurants, food trucks, and caterers is allowed. Prepared food is defined as food that is sold heated or is heated by the seller, contains two or more ingredients mixed together by the seller, or is sold by the vendor with provided eating utensils.
*** Click Here to Support Conservative Journalism in Tennessee. We can't can't keep you apprised of what's going on in Tennessee without your support!***
This will be the first time Tennessee has offered a tax break on gun safety equipment.
The gun safe and safety equipment sales tax holiday allows individuals to purchase certain gun safety items with no sales tax charge. The state defines a gun safe as a locking container that is designed specifically with the intended use of providing secure storage for a firearm. It must have a padlock, combination lock, key lock, or other locking mechanism. A gun safety device is defined as any device that is intended to be installed on a firearm and can be programmed to allow the device to only be used by specific designated individuals. It must be a permanent fixture on the firearm.
A complete list of approved and restricted items can be found on the state website.