Tennessee Approves 29 New Virtual Schools
Photo Credit: Public Domain
Published July 20, 2021
The Tennessee Conservative [By Jason Vaughn] –
The Tennessee Department of Education has announced 29 new virtual schools that will be open in the upcoming 2021-22 school year. The new schools will bring the total of online schools in the state up to 57. 

"As we head into the new school year, educators and school and district leaders throughout the state are focused on ensuring student achievement and serving the needs of all students in their communities," Department of Education Commissioner Penny Schwinn said. "Last school year, districts responded to the challenges of the COVID-19 pandemic by providing additional operating models and learning formats to ensure that families had options and students could continue learning with their classmates and teachers when out of school buildings."
The newly created virtual schools span the state and have different grade level options. Some are third grade through high school, some are divided more similarly to traditional schools with a K-5 elementary school format while others provide full K-12 options.
*** Click Here to Support Conservative Journalism in Tennessee. We can't cover Education in Tennessee without your support!***
The Tennessee Virtual Public Schools Act was passed in 2011, which allows local education agencies to provide alternative instruction for students.
During the Covid-19 pandemic, most districts offered online instruction, and the State Board of Education declared they would have to develop Continuous Learning Plans to show how they would continue this type of teaching.
In April of 2021, the State Board passed a rule that would limit districts and charters being able to offer virtual instruction, unless a state of emergency is declared. If families wish for their child to receive most of their education online they will have to register them for one of the virtual schools.
Schwinn said, "While research shows that students benefit most from in-person classroom instruction, districts are ensuring families who prefer a virtual education setting for their students have those options and can continue to make the best choices for their children."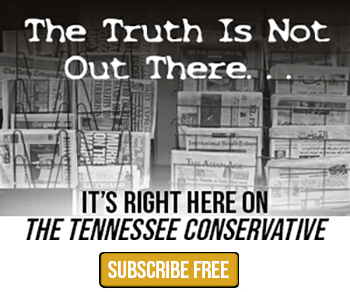 Tennessee Governor Bill Lee has been pushing for in-person learning since January when he passed legislation aimed at helping schools prepare to reopen.
"Here's the bottom line," Lee said during the session in January. "You can't say 'follow the science' and keep schools closed. You can't say 'I believe in public education' and keep schools closed."
For the 2021-22 school year, school districts and charters across the state sent in applications to showcase how their virtual schools would offer students and families the best options for alternative learning.
Dr. Annette Tudor, the Director of Schools for Bristol City Schools, said, "Bristol Tennessee City Schools has recognized the importance of a quality virtual learning option for families since Tennessee Online Public School (TOPS) launched in 2012. The flexible schedule and learning environment of our local virtual school is designed to meet the needs of all learners—those whose extracurricular interests may not allow for a traditional school schedule as well as those whose learning needs may not be suitable to a traditional classroom environment. Our virtual school prepares students for college or career with challenging and engaging coursework, all taught by certified Tennessee teachers and all tuition-free."
During the January session, Lee said virtual learning could be to blame for the learning loss that Tennessee students experienced during the pandemic.
Lee said, "I commend those districts, those local leaders and educators for not settling for the path of least resistance and hiding behind month after month of virtual learning with no end in sight."
A list of the 29 virtual schools approved for the upcoming school year can be found on the Department of Education website.

About the Author: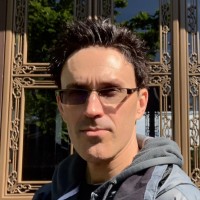 Jason Vaughn, Media Coordinator for The Tennessee Conservative
Jason previously worked for a legacy publishing company based in Crossville, TN in a variety of roles through his career.  Most recently, he served as Deputy Directory for their flagship publication. Prior, he was a freelance journalist writing articles that appeared in the Herald Citizen, the Crossville Chronicle and The Oracle among others.  He graduated from Tennessee Technological University with a Bachelor's in English-Journalism, with minors in Broadcast Journalism and History.  Contact Jason at news@TennesseeConservativeNews.com