Tennessee Bill Would Implement Statewide Text to 911 Program
If Approved By The Tennessee House of Representatives And Signed By Governor Lee, New Legislation Would Bring The Text To 911 Program To All Counties In Tennessee By January 1, 2023.

Photo Credit: CC
Published March 19, 2021
The Tennessee Conservative Staff –
Tennessee lawmakers are working to make it just a little bit easier for Tennesseans to get help in an emergency situation.
On Thursday, the state Senate voted unanimously to pass Senate Bill 0182. It has now been certified and is ready for transmission to the House.
If approved by the House and signed by the Governor, the legislation would bring the Text to 911 program to all counties in Tennessee by January 1, 2023.
SB0182 is sponsored by Senator Becky Massey of Knoxville. Massey believes this program could be helpful for many Tennessee residents who are unable to communicate on a call with 911 operators during an emergency, such as those who are deaf, hard of hearing, or speech impaired.
"I had a constituent that came to me that is deaf and she was in a wreck, actually hit a hearse which makes it even more nerve-wracking. Called her husband but couldn't even speak. So, thank goodness there was bystander who was able to text," said Senator Massey.
Senator Massey also believes that the program could help those who are involved in situations of domestic violence, human trafficking, or mass shooting, when speaking up on a call may not be a safe option for individuals.
The House version of the bill is sponsored by Representative Eddie Mannis of Knoxville. He also agrees that Text to 911 will save lives for those who cannot speak to an operator on the phone.
"If we can turn the tide on that and save lives, that's the intent of 911 anyway. Texting will just allow it to be a little easier to communicate in those situations," Mannis stated.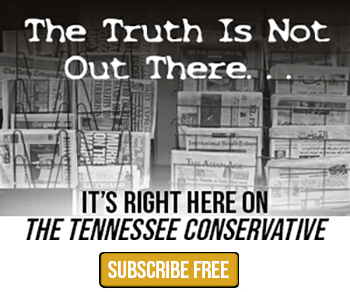 This program is not completely new to Tennessee. According to Massey, a number of Tennessee areas already offer Text to 911, including her home of Knox County, who just recently announced the addition of the program to their emergency operations.
"There's 11 districts that already have it, 38 that are already in the process but we want to set the statewide standard to make that available to the people who really need it and can't communicate verbally to 911," she said.
While they recommend that voice calls to 911 be made when possible, the Federal Communications Commission already has guidelines in place to help make sure Text to 911 programs function effectively to provide assistance to individuals in an emergency.
According to the FCC, "rules require all wireless carriers and other providers of text messaging applications in the United States to deliver emergency texts to call centers that request them."
The FCC also requires that wireless carriers use an automatic "bounce-back" message to notify people that their message was not received in the event that someone tries to text 911 in an area that does not have service.
The state also previously released guidelines for areas that are already using the Text to 911 program.
Most importantly, the first text message to 911 should include the location and the type of emergency being reported. Picture and videos are not supported at this time.
All texts should be short and simple with no slang or abbreviations.
Individuals should be prepared to answer questions from 911 when possible.
Finally, individuals should still remember to never text and drive and to avoid abusing 911, whether calling or texting.
The state also urges individuals to remember that it is against the law to text or call 911 with a false report.
The House version goes before the State Government Committee on March 23.