Tennessee Continues To Wage War On Drug Use
Image Credit: Michael Nuccitelli, Psy.D. / Public Domain
The Tennessee Conservative [By Jason Vaughn] –
While Tennessee has made strides in the war on drugs, the problem still exists and the use of synthetic drugs like fentanyl continues to rise.
In 2018, fentanyl slipped into the number one spot as the leading cause of death by overdose in Tennessee. This occurred as the state placed heightened restrictions on the prescribing of opioids like Vicodin and OxyContin. There was a push on the streets for the synthetic opioid as a way for people to satisfy their addictions while filling the pockets of drug dealers.
According to Dr. Stephen Loyd, opioid czar for the state under Governor Bill Haslam, the fentanyl use began to increase in 2015, but the numbers were nowhere near what they are presently.
"I can't remember the last time I've looked at a drug screening of a new patient coming off the street that didn't have fentanyl in it," said Loyd.
Fentanyl is a drug of choice because it is inexpensive and highly potent. Dealers mix the drug with others like heroin or meth to stretch out supplies and raise their profit margins. It has also been used to create fake MDMA and Xanax pills.
In 2020, fentanyl overdose deaths spiked across the state, leaving law enforcement and addiction specialists worried that this is only the start of a fentanyl epidemic. Many believed this was due in part to COVID-19 and pandemic restrictions forcing people to stay inside, but 2021 numbers in many areas already exceed those of 2020.
For years, Tennessee had a prescription drug problem, even as law enforcement cracked down on meth labs, heroin, and cocaine. Things began to improve with the implementation of the Tennessee Controlled Substance Monitoring Database Program, but then many people turned to street drugs instead.
Tommy Farmer, special agent with the Tennessee Bureau of Investigation Dangerous Drug Task Force, noted that drugs have never been in short supply.
"Tennessee's never had a drug supply problem," Farmer said. "We have an addiction problem."
While fentanyl originated for legal medical use, mostly for cancer patients who needed 24-hour pain management, drug dealers quickly realized it was a cheap and easy way to get around the system designed to fight more commonly known illicit drugs.
Fentanyl also requires a much smaller dosage to get high, so dealers can easily produce and smuggle enough to "get rich quick," according to staff at the Nashville Metro Health Department.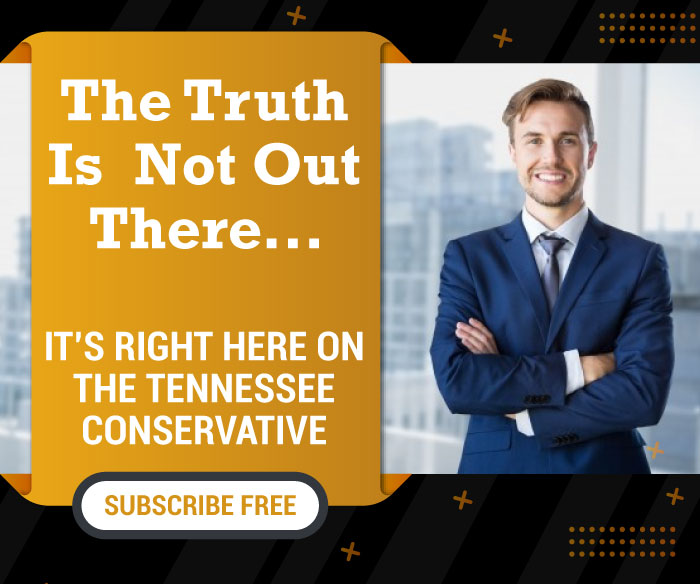 Staff members also say that the process of using fentanyl to cut other drugs makes it a high-risk cause for overdoses. Many people do not even know the drug is included in whatever they think they are taking. This increases law enforcement's concern – they have seen a jump in overdoses among regular drug users and recreational users who are unaware of what they are actually using.
"The pool of people susceptible to this drug has widened," said Josh Love, epidemiologist at the Nashville Metro Health Department.
Dr. Loyd and other addiction specialists have begun to promote harm-reduction policies, noting the importance of reducing the chance of fatality.
"You can't treat people if they're dead," Loyd said.
One way to do that would be the use of fentanyl test strips, to be used by drug users to test products for the drug. However, the state bans those as drug paraphernalia. 
*** Click Here to Support Conservative Journalism in Tennessee. We can't cover stories like this without your support!***
Others suggest the use of other medications to counter the overdose or cravings. Naloxone, marketed under the name Narcan, is also an emergency use drug administered by many first responders to reduce harm from an overdose. Suboxone, a combination of opiate and naloxone, can also be used to help transition to sobriety. Many believe that it is helpful because it meets addiction cravings while preventing harm.
The addiction treatment community is divided over the use of these drugs, however, because they find that many use Suboxone for an extended length of time instead of using it short-term as a step to recovery.
The stigma surrounding various treatment options can make it difficult for people who are looking for a way out, but officials continue to seek out ways to pull Tennessee out of its addiction problem.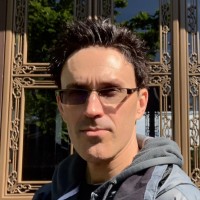 About the Author: Jason Vaughn, Media Coordinator for The Tennessee Conservative  ~ Jason previously worked for a legacy publishing company based in Crossville, TN in a variety of roles through his career.  Most recently, he served as Deputy Directory for their flagship publication. Prior, he was a freelance journalist writing articles that appeared in the Herald Citizen, the Crossville Chronicle and The Oracle among others.  He graduated from Tennessee Technological University with a Bachelor's in English-Journalism, with minors in Broadcast Journalism and History.  Contact Jason at news@TennesseeConservativeNews.com