Tennessee Department Of Education Now Provides Free Reading Resources To Families
Photo Credit: Direct Media / CC0
Published May 14, 2021
The Tennessee Conservative Staff –
On Wednesday, May 12, the Tennessee Department of Education announced that they will now be able to provide free reading resources to families across the state. The At-Home Decodable Book series is free to K-2 families in Tennessee as a tool to strengthen the reading skills of young learners.

The launch is part of the Reading 360 initiative, which aims to boost literacy in Tennessee students. Families can use the order form to get one free packet for each of their kindergarten, first, or second grade children.
Each free pack comes with seven decodable booklets, each containing over twenty stories. These stories help the students develop their reading skills and practice phonics-based learning.
The Department of Education Commissioner Penny Schwinn said, "Reading and strong literacy skills open doors of opportunity for children throughout their education and well after they graduate. Tennessee has deeply invested in literacy to help strengthen and extend the learning that happens in classrooms every day. From teachers to school and district personnel, state officials to elected leaders, and most importantly, parents and families– everyone can play a role in helping our youngest learners become strong readers. As a parent, I hope all Tennessee families will order the free At-Home Decodable Book series to support their children in learning and reading together."
According to the Department of Education, "a decodable is a book or story carefully sequenced to include letter sounds and words familiar to readers that allow them to practice important phonics and decoding skills at their grade level."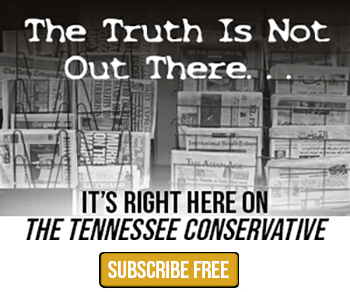 While the booklets were designed to help students practice at their grade level, it also shows adult readers how to demonstrate phonics skills when reading out loud to their children.
The Director of Schools for Jackson County, Kristy Brown, said, "Family support for early reading is crucial to student success and I am so excited that families will be able to get free decodables to read with their children at home. This is a great resource that will support strong literacy skills for students in Jackson County and throughout the state."
First-grade teachers for Indian Springs Elementary, Hannah Cunningham and Brandy Puckett, hope the booklets will allow students to build on what they learn while in class.
Cunningham and Puckett said, "Helping families have access to decodable booklets, which are filled with engaging stories full of sounds and words to practice, will enable them to support their children, who are hungry to read independently at home as they continue to build upon the foundational skills they have acquired in the classroom. There is nothing better than seeing the delight and self-confidence students exhibit when they successfully transition to reading stories on their own. As we know, early literacy leads to future success!"
Families can order booklets for each of their children by sending in an order form. The packages can then be sent directly to their home address. Any kindergarten, first, or second-grade teachers who are taking the Early Literacy Training program over the summer will receive free booklets for their entire classroom.