Tennessee Has Recommended Vaccinated Lose Access To Monoclonal Treatment
Image Credit: Tennessee Department of Health
The Tennessee Conservative [By Jason Vaughn] –
The Tennessee state government is now starting to recommend that residents who are fully vaccinated be denied monoclonal antibody treatment. They have said it is being done in an effort to preserve the state's limited supply. Recent caps were put on federal shipments of the drug. 

According to the Tennessean, the caps were put in place because a majority of the shipments were to states with low vaccination rates.
Tennessee officials have said the new restriction will allow the treatment to be saved for unvaccinated and at-risk residents, but many fully vaccinated Tennesseans have expressed frustration. The only vaccinated individuals who will be eligible are those who are immunocompromised.
Health Commissioner Dr. Lisa Piercey said on Friday that this recommendation is "logical" but still unpopular. It will also come with additional questions about who exactly will be eligible for the antibody treatment.
"Clinically, it makes sense," Piercey said. "But the doctor in me thinks about all these 'what ifs?' What if there is a super-high-risk older person but they are not technically considered immunocompromised? Do they not get it? But a 22-year-old unvaccinated person with asthma – they get it?"
Nearly 44% of Tennesseans are currently fully vaccinated. The Tennessee Department of Health has decided to implement the recommendation based on guidance from the National Institutes of Health (NIH). The guidelines from NIH recommend prioritizing half-vaccinated or unvaccinated individuals as they are less likely to fight off the Covid virus on their own.
On Monday, a spokesperson for the health department, Sarah Tanksley, said this change in eligibility is just a recommendation, and individual medical providers will get the final say in the decision to treat someone or not.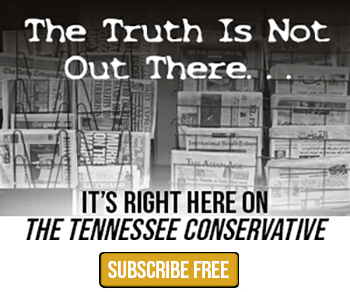 The medical director of the antibody infusion clinic at Vanderbilt University Medical Center, Dr. Karen Bloch, said the decision to follow NIH guidelines was done to do the most they could with limited drug supplies.
Bloch said treating fully vaccinated people would provide "limited benefit."
"If we had enough to give this to every single person at risk of hospitalization, that would be ideal. But with this limited resource, identifying those at most risk makes sense," she said. "Taking out the politics, the unvaccinated fit into that category." 
***Click HERE to support Conservative Journalism in Tennessee. We can't cover stories like this without your support!***
According to The Tennessean, monoclonal antibody treatment is considered one of the best tools against the Covid-19 virus. The treatment cost around $2,100 a dose from taxpayers, and the vaccine costs around $20.
For someone to receive the antibody treatment, they must be 65 or older with a medical condition that puts them at more risk for infection, have tested positive for Covid but not been hospitalized, and have mild to moderate symptoms that have lasted less than ten days. The new criteria state that they must also be unvaccinated or vaccinated but immunocompromised.
Some of the eligibility requirements were put in place when it was first approved for emergency use.
"The (emergency use authorization) is only for people with these conditions, and that's been the same since day one," Piercey said. "The new thing is the NIH criteria of, well, even if you have those conditions, but you're vaccinated, you don't get it now."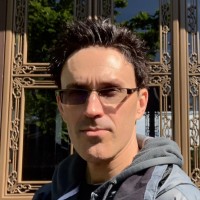 About the Author: Jason Vaughn, Media Coordinator for The Tennessee Conservative  ~ Jason previously worked for a legacy publishing company based in Crossville, TN in a variety of roles through his career.  Most recently, he served as Deputy Directory for their flagship publication. Prior, he was a freelance journalist writing articles that appeared in the Herald Citizen, the Crossville Chronicle and The Oracle among others.  He graduated from Tennessee Technological University with a Bachelor's in English-Journalism, with minors in Broadcast Journalism and History.  Contact Jason at news@TennesseeConservativeNews.com