Tennessee Labor Day Weekend Weather Outlook
Weather Images created by WeatherWX.com
Published September 3, 2021
By Meteorologist Mark Baldwin –
The skies of Tennessee will be filled with sunshine and just a few passing fair-weather cumulus clouds for this Friday. Afternoon temps in the 80s will feel more comfortable thanks to lower humidity levels.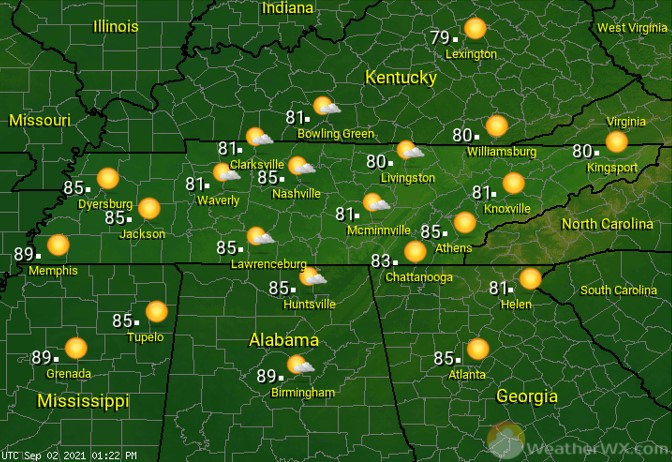 A few passing clouds will do little to hide tonight's starry skies. Comfortable overnight lows in the 60s will make for very comfortable camping weather or for sleeping with the windows open! 
The first half of the Labor Day Weekend is off to a great start, as far as the weather is concerned. Aside from being a bit warmer, look for a near repeat of Friday's weather, with lots of sunshine and afternoon highs in the 80s for much of the state. 
The second half of the Labor Day Weekend is looking wet for many of us. A front will slip in from the northwest, bringing scattered showers and thunderstorms, especially in the afternoon and evening hours. If you're outdoors this weekend, be careful around any lightning.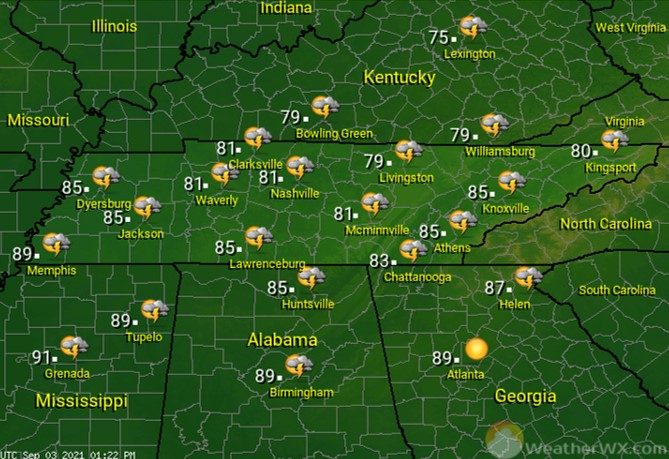 Sunday's front moves east for Labor Day, taking the rain with it. There could be a lingering shower or storm for the mountains, but much of the rest of the state will see lots of sunshine and pleasant afternoon highs in the 80s.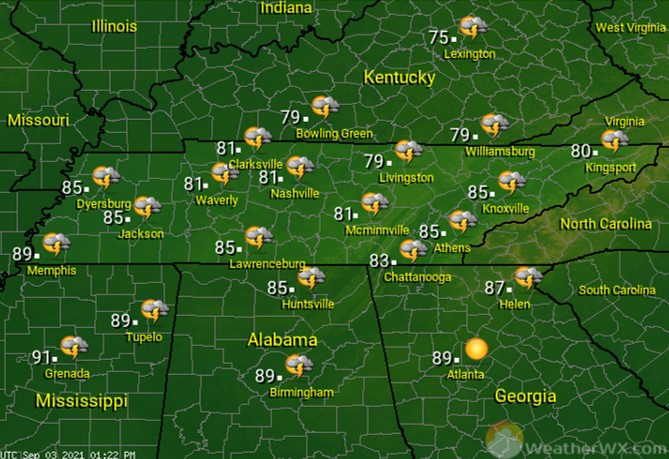 Visit Meteorologist Mark Baldwin on Twitter, Facebook and at meteorologistmark.com.