Tennessee Nears Settlement with Major Drug Companies
Photo Credit: Public Domain
Published July 21, 2021
The Tennessee Conservative [By Jason Vaughn] –
A $26 billion settlement with the nation's three largest drug distribution companies and drug manufacturer Johnson & Johnson is finally on the horizon after governments have worked for years to push companies in the pharmaceutical industry to help cover the expenses of solving the country's problem with opioid addiction and overdose.

Tennessee is one of the states working towards that change, as drug companies stand accused of fueling the deadly drug epidemic. In 2019, more than 2,000 Tennessee residents died from drug overdoses.
The announcement of the deal was made this week. As a part of the settlement, Johnson & Johnson would not manufacture any opioids for the next ten years. Additionally, the three largest pharmaceutical distributors – AmerisourceBergen, Cardinal Health, and McKesson – will use a new system to share prescription information to help eliminate certain areas from receiving an overabundance of pills.
States' lawyers said that the complete details of the settlement may be released in the next few days. The announcement would not finalize the deal, however. Each state will have 30 days to decide whether they want to accept the settlement; local governments have another five months after that to make a decision. The settlement amount could go down if governments choose not to opt in.
*** Click Here to Support Conservative Journalism in Tennessee. We can't cover topics like this without your support!***
If the settlement is approved, it is expected to be the largest in a number of settlements to cases combating the opioid crisis. Lawyers who are handling the cases are set to make billions off the effort, but it is also anticipated that over $23 billion will be used to help reduce and eliminate opioid abuse and to help provide treatment for those dealing with drug abuse. The funds would be provided in 18 yearly payments, with the next few years being the largest amounts.
This comes as a huge win for Tennessee Attorney General Herbert Slatery III, who has been fighting opioid manufacturers for years and is a leader in the push for the settlement.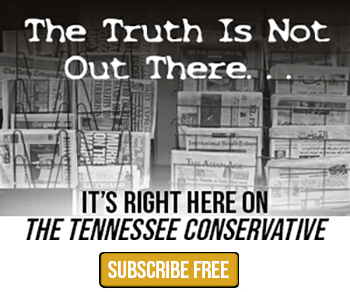 Slatery joined attorneys general from Connecticut, Delaware, Florida, Louisiana, New York, North Carolina, Ohio, and Pennsylvania to issue a statement about the settlement.
"Millions of people across the nation are sick or dead from opioid addiction. State attorneys general have been hard at work negotiating on their behalf for years to force these companies to pay to combat the opioid epidemic they helped to create and fuel. Our negotiations are progressing well and potentially nearing their completion.
"We look forward to bringing much-needed dollars home to our states to help people recover from opioid addiction and to fundamentally change the opioid manufacturing and distributing industries so this never happens again."
Johnson & Johnson also released a statement that the company would contribute up to $5 billion to the national settlement.
"There continues to be progress toward finalizing this agreement and we remain committed to providing certainty for involved parties and critical assistance for families and communities in need. The settlement is not an admission of liability or wrongdoing, and the Company will continue to defend against any litigation that the final agreement does not resolve."
The three distribution companies have not yet issued a statement.

About the Author: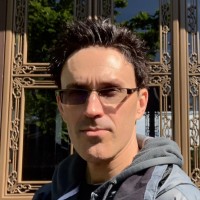 Jason Vaughn, Media Coordinator for The Tennessee Conservative
Jason previously worked for a legacy publishing company based in Crossville, TN in a variety of roles through his career.  Most recently, he served as Deputy Directory for their flagship publication. Prior, he was a freelance journalist writing articles that appeared in the Herald Citizen, the Crossville Chronicle and The Oracle among others.  He graduated from Tennessee Technological University with a Bachelor's in English-Journalism, with minors in Broadcast Journalism and History.  Contact Jason at news@TennesseeConservativeNews.com