Tennessee Sees Sales Tax Windfall From Car Dealers As Prices Skyrocket
Photo Credit: Two Rivers Ford, Mt. Juliet, Tennessee / Facebook
Published June 23, 2021
By Jon Styf [The Center Square contributor] –
Used car prices are up in Tennessee and that has also led to a large increase in the sales taxes collected by the state in used car sales.

A shortage in global microchips has slowed the manufacturing of new cars. That, in turn, has impacted the price of used cars.
In Tennessee, the price of used cars has risen 19.4% year-over-year, or $4,539 on average, according to iseecars.com, which says that Tennessee ranks 10th in the country in price increase percentage compared to 2020.
Of neighboring states, Georgia (22.2%) is third, Arkansas is seventh (20.4%) while Kentucky (18.3%), South Carolina and Alabama (18.5%) and Missouri (18.4%) are all above the national average of 16.8 %.
"Used car prices have increased 16.8 percent, or $3,926, compared to the same period the previous year," the iseecars.com analysis showed. "This is compared to a 0.2 percent increase in 2020 over 2019."
*** Click Here to Support Conservative Journalism in Tennessee. We can't bring you informational articles like this without your support!***
In reporting strong first quarter sales data, the National Automobile Dealers Association said that the supply-chain issues are expected to continue.
"We expect that production shortages will continue to impact new-vehicle sales for at least the second quarter and likely spill over into the third quarter," NADA Chief Economist Patrick Manzi said. "The longer these production disruptions linger, the longer it will take for automakers to rebuild inventories to levels necessary to meet demand, and the less likely it is that automakers will be able to make up sales lost to both retail and fleet customers."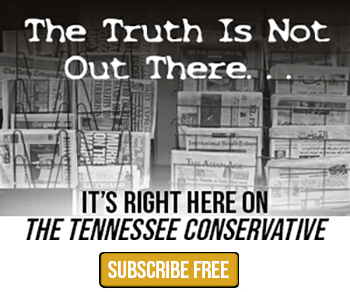 According to Kelley Blue Book, the average used car fair purchase price in Tennessee is $24,767, just above the national average of $24,555.
Tennessee is 1.4% higher than the national average in new car pricing at $38,539.
These pricing increases come while Tennessee car dealers are doing more business overall. One indicator of that is the amount of sales tax collected by both new and used car dealers in the state, which includes taxes on anything from car purchases to service and parts.
In the most recent numbers released last week, Tennessee dealers who sell both new and used cars collected $81.2 million in sales tax in May 2021 compared to $49.7 million in May 2020 and $57.4 million in May 2019.
Tennessee collected $25.5 million in sales tax from used car dealer sales in May compared to the $14.3 million collected in May 2020 and $17.9 million in May 2019. The state sales tax on automobile purchases is 7%.