Tennessee Tyson Foods Employees Protest Vaccine Mandate
Published August 13, 2021
The Tennessee Conservative [By Jason Vaughn]-
Employees at a West Tennessee Tyson Foods facility lined the streets to protest the recent announcement that all company employees are required to receive the COVID-19 vaccine.

Tyson announced earlier this month that employees of their company all across the country had until November 1 to be fully vaccinated. The only individuals who would receive an exemption to this new rule would be those with religious or medical reasons that necessitate an exception.
Their August 3 news release says the mandate is "to protect team members, their families, and their communities."
Tyson also announced that they will be giving employees a $200 incentive for the forced vaccination.
***Click HERE to support Conservative Journalism in Tennessee. We can't cover topics like this without your support!***
The Newbern facility employs about 650 people, according to Tyson. More than a dozen of them walked off the job Wednesday and initiated the protest. Employees would not comment to media because they feared legal action from Tyson if they did so, based on their contracts.
Workers and community members held signs as they stood along the road in front of the Tyson plant in Newbern on Wednesday and Thursday. Their signs had slogans such as "No Mandate" and "Our Body Our Choice."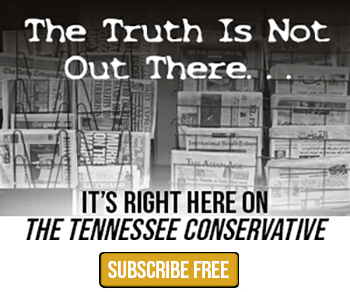 Community member Jill Blessing says she joined the protest because she supports individual's rights to choose whether they receive the vaccine or not.
"America stands for freedom and freedom of choice of all different kinds of things, including vaccines. I don't care if everybody wants it. If I don't want it, I don't want to be forced," Blessing stated.
State Representative Rusty Grills is from Newbern; Grills says he agrees that employees should make their own decisions about the vaccine.
"I am 100% for vaccines for the health of the community, but I don't think anyone should be forced to take something in their body against their will," Grills said.
In the last legislative session, Grills supported a bill that would make employers unable to make receiving the COVID-19 vaccine a requirement for employment.
Tyson's Public Relations team, housed in their Springdale, Arkansas, headquarters released a statement Wednesday afternoon.
"The views of our team members matter to us. The head of our COVID response team as well as HR are currently on the ground, listening to concerns and answering questions team members may have regarding available vaccines," the statement read.

About the Author: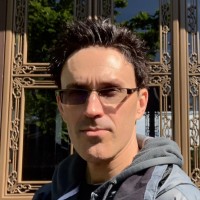 Jason Vaughn, Media Coordinator for The Tennessee Conservative
Jason previously worked for a legacy publishing company based in Crossville, TN in a variety of roles through his career.  Most recently, he served as Deputy Directory for their flagship publication. Prior, he was a freelance journalist writing articles that appeared in the Herald Citizen, the Crossville Chronicle and The Oracle among others.  He graduated from Tennessee Technological University with a Bachelor's in English-Journalism, with minors in Broadcast Journalism and History.  Contact Jason at news@TennesseeConservativeNews.com