Tennessee Weather Forecast – Cooler Temperatures Across The State
Weather Images created by WeatherWX.com
Published April 21, 2021
By Meteorologist Mark Baldwin –
It's a cool day across the state, especially compared to the start of the week! Much of the state should see high temperatures in the 50s, though the plateau and upper East Tennessee will stay in the 40s. Breezy north winds will make the day seem even cooler.
West Tennessee will see a bit more sunshine, as clearing skies slowly move eastward during the day. A few morning showers, possibly mixed with snow, can even be expected in the eastern part of the state.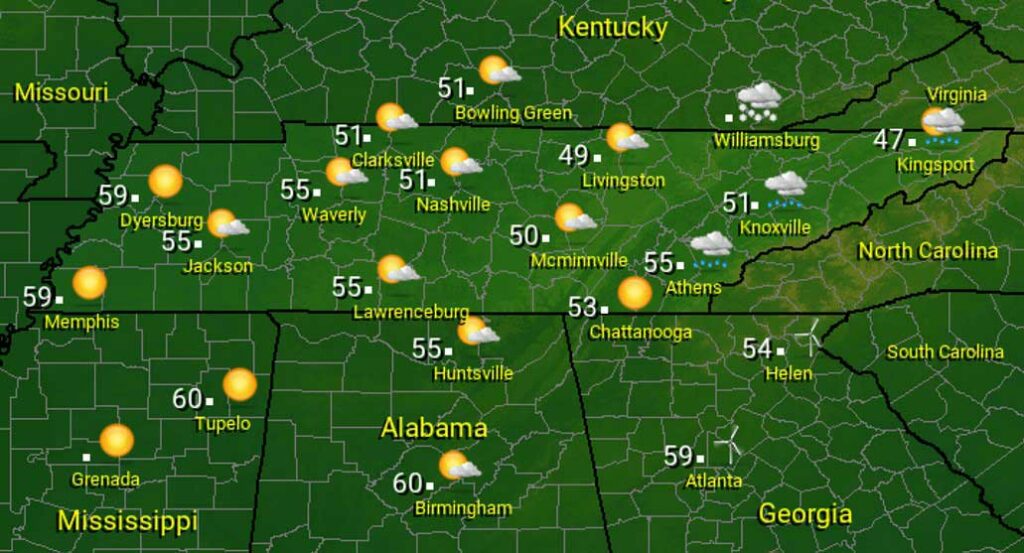 A chilly night is in store for the state, with many areas experiencing frost by Thursday morning. Skies will be generally clear, though a few clouds may drift across mainly northern areas of the state. Low temperatures will range from around 40 across the west, to around 30 degrees across the east. Most of the state is under frost or freeze advisories for tonight.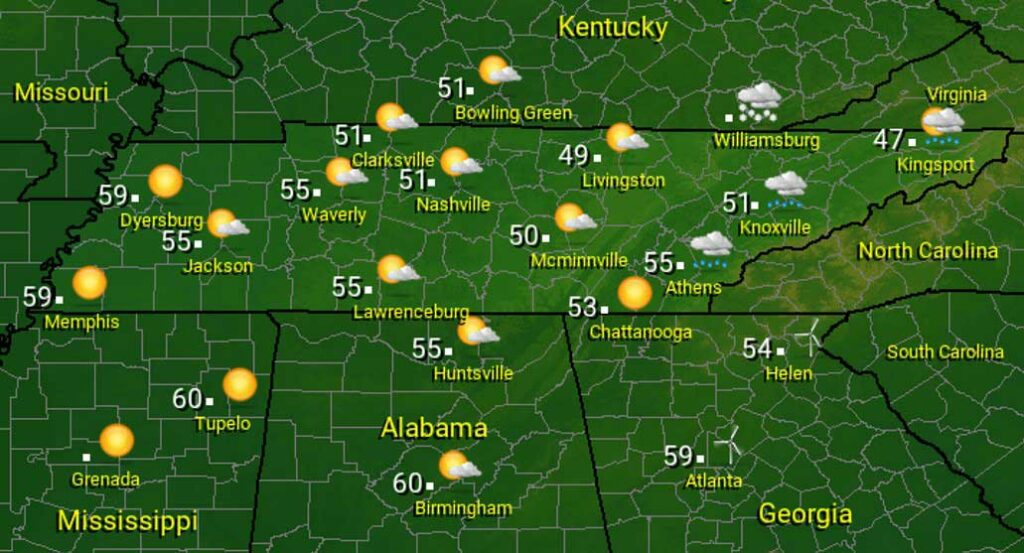 A nice day is expected, with just a few passing clouds for folks in Middle Tennessee. Highs will rebound to around 60 degrees for much of the area, with the plateau and upper East Tennessee holding onto the low to mid 50s.
Visit Meteorologist Mark Baldwin on Twitter, Facebook and at meteorologistmark.com.