Tennessee Will Put $180 Million In Public-Private Welfare Program
Image Credit: compiled from images from tn.gov
The Tennessee Conservative [By Jason Vaughn] –
Tennessee officials have said they will be allocating $180 million in grants for public-private partnerships to create welfare programs. The funds will be given through 2025 for programs that help low-income Tennessee families become self-sufficient. 

According to the Tennessee Department of Human Services, nonprofits, local economic planning organizations, local government agencies, and some human resource agencies will be eligible to receive funding.
$5 million in planning grants will be divided into smaller grants of up to $500,000. There are also $175 million in implementation grants split into $25 million each.
The funding is made available through the state's Temporary Assistance for Needy Families (TANF) program. TANF is a federal workforce program that helps and encourages families in need to become self-sufficient. It is meant to provide short-term relief.
Legislation was passed at the end of June to modernize the program and provide more funding, and support.
"By modernizing these vital funds, we are providing a pathway to prosperity for Tennessee families," Governor Bill Lee said after the TANF Opportunity Act was passed. "I am especially proud that we are increasing educational opportunities that can bridge the gap to self-sufficiency for Tennesseans. I applaud the General Assembly for innovating and strengthening program integrity."
The passage of this Act will also protect the integrity of TANF, according to the Department of Human Services. There are increased penalties for those that try to use a fake identity to get program benefits.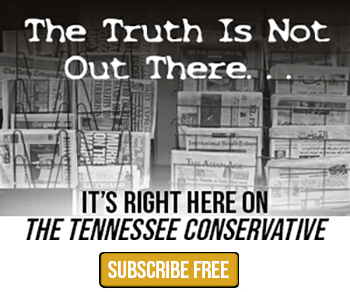 The TDHS Commissioner, Clarence H. Carter also spoke out after the legislation was approved.
"From the beginning, we have been focused on creating a conservative thoughtful way to put those dollars into play to help the Tennesseans who need them," he said. "The TANF Opportunity Act is a comprehensive plan that modernizes our policies, partnerships, and programs to grow the capacity of families we serve to reduce dependency."
The new program, called the Tennessee Opportunity Pilot Initiative, will be accepting applications for planning grants until October 15. The implementation grants will be given out to six pilot programs in the spring, each one picked out by a selected panel. 
***Click HERE to support Conservative Journalism in Tennessee. We can't cover stories like this without your support!***
The $25 million grants will be given out over a three-year period.
"The TANF Opportunity Act establishes the Tennessee Opportunity Pilot Program, which will provide $180 million across seven pilot programs, two in each grand division and one to be offered by TDHS," the Department of Human Services states on their website. "Pilots will include planning grants and will be subject to third party, academic review for program evaluation. Pilot programs will encourage collaboration and collective impact to provide comprehensive support to families as they move from crisis to career pathways."
The passage of the Opportunity Act included additional programs as well. The legislation created a two-year Educational Opportunity Pilot Program to help families in need advance their education. It also established $50 million in Families First Community Grants and a cap of $191 million in TANF reserve.
Under the new reserve cap, any unspent money that goes over the cap will be put into Families First Community Grants.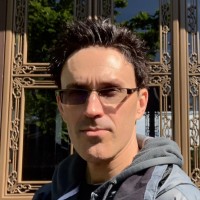 About the Author: Jason Vaughn, Media Coordinator for The Tennessee Conservative  ~ Jason previously worked for a legacy publishing company based in Crossville, TN in a variety of roles through his career.  Most recently, he served as Deputy Directory for their flagship publication. Prior, he was a freelance journalist writing articles that appeared in the Herald Citizen, the Crossville Chronicle and The Oracle among others.  He graduated from Tennessee Technological University with a Bachelor's in English-Journalism, with minors in Broadcast Journalism and History.  Contact Jason at news@TennesseeConservativeNews.com