Thanks To Stalking Victim, Lifetime Order Of Protection Takes Effect July 1
A New Law Will Take Effect July 1st, Giving Victims Of Violent Crime An Option To Seek A Lifetime Order Of Protection. Tennessee Resident And Stalking Victim, Nikki Goeser, Testified Before Lawmakers Twice To Help Get This Bill Passed.

Photo: Nikki Goeser's testimony on Gun Control and Red Flag Laws: Senate Judiciary Subcommittee 04/28/2021
Photo Credit: John Lott / YouTube
Published June 28, 2021
By Nikki Goeser and The Tennessee Conservative Staff –
A new law will take effect July 1st, giving victims of violent crime an option to seek a lifetime order of protection.
This lifetime order of protection can be issued to a victim of certain felony offenses to prohibit the offender from coming around or trying to communicate with their victim. Under this legislation, a victim of a felony offense of assault, criminal homicide, attempted homicide, kidnapping, or sexual offenses may file a petition for a lifetime order of protection against their convicted offender. If violated, the penalty is one year in prison for each offense. It also permits service of ex parte orders of protection for up to one year from issuance.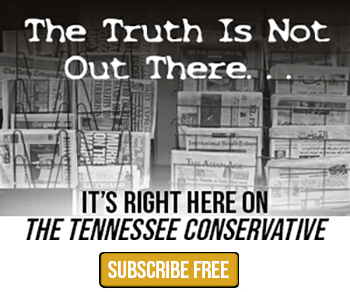 Nikki Goeser testified before lawmakers twice to help get this bill passed. Nikki's husband Ben was brutally murdered in front of her by her stalker. Her husband's murderer is currently under federal indictment for stalking her from prison via letters. She says this new law is a great step forward for herself and other victims of violent crime in Tennessee.
*** Click Here to Support Conservative Journalism in Tennessee. We can't bring you stories like this without your support!***
Goeser also states "For victims/survivors of violent crime out there, I highly recommend a backup plan, because at the end of the day, this is a piece of paper. It has the weight of the law behind it, but it can still be violated. Unfortunately, convicted violent criminals can recidivate."
"I encourage victims of violent crime to take advantage of this new law, but also learn to be their own first responder. Always have situational awareness, have a safety plan, learn the law on self defense and justifiable use of force. Consider taking firearms safety and training courses. I personally choose to carry a gun lawfully for self defense. How you choose to protect yourself is a personal decision, but please have a plan to do so. Victims should never completely rely on an order of protection. Do what you must to protect yourself and your loved ones within the law."
View Nikki's testimony here:
Goeser states that Representative William Lamberth (R) Portland, "stepped up in a huge way for victims by sponsoring the bill. He listened to me and he cared. He is a humble man that truly has a servants heart and cares about victims."
Goeser was present for Governor Bill Lee's ceremonial bill signing of the Lifetime Order of Protection on June 24, 2021.
Goeser testified Before U.S. Senate About the unintended consequences of Red Flag Laws and other Gun Control Laws in May of this year.