That Beautiful Tennessee Sunshine Is Back!
Weather Images created by WeatherWX.com
Published September 2, 2021
By Meteorologist Mark Baldwin –
That beautiful Tennessee sunshine is back for everyone today! Mostly clear skies and comfortable temperatures will make this Thursday feel quite nice. Even across West Tennessee, where temps are a bit warmer, low humidity levels will keep the heat index low. Enjoy the September weather!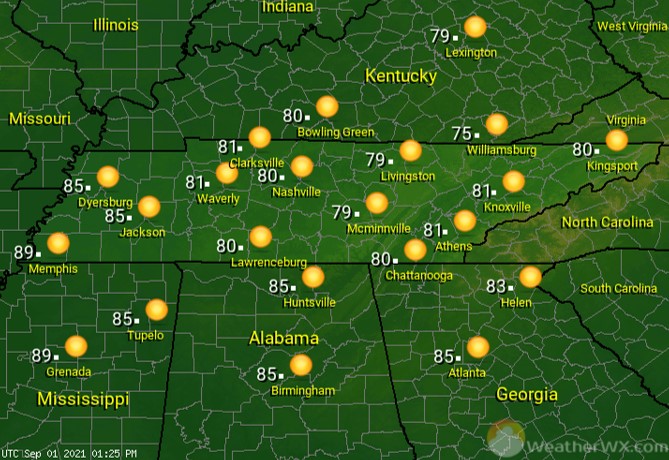 Clear skies and low humidity will allow overnight temperatures to fall into the 50s across much of the state. Be sure and step out and admire those starry skies!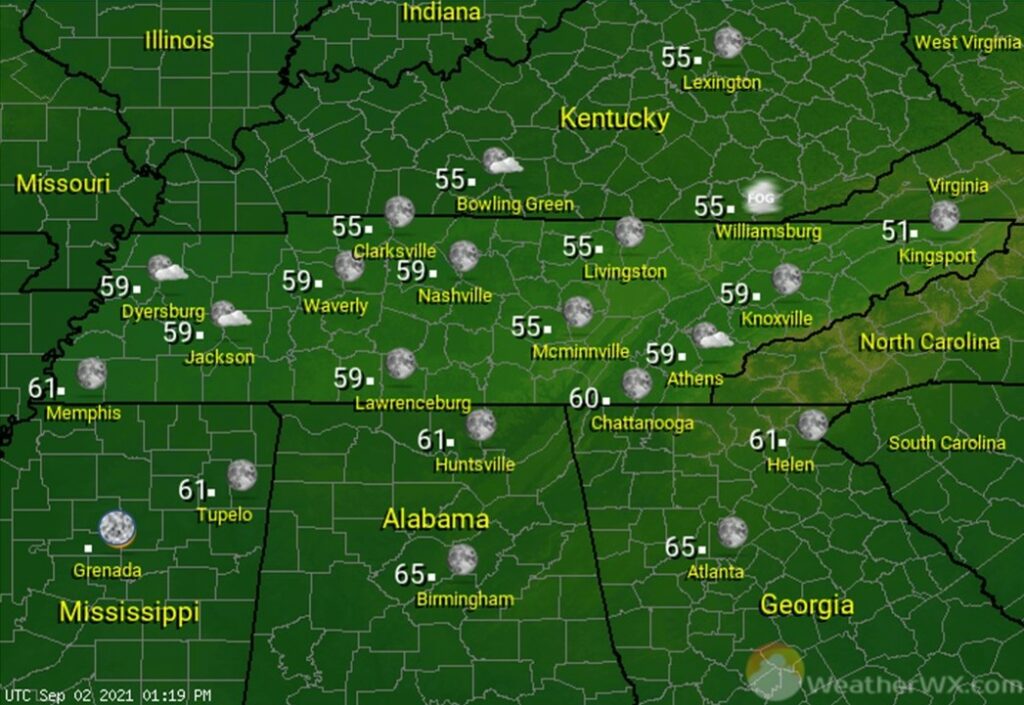 If you liked Thursday's weather you're going to like Friday's weather! The only difference is that afternoon temps will be a bit warmer for many of us. Still, low humidity levels will feel it feel nice outside.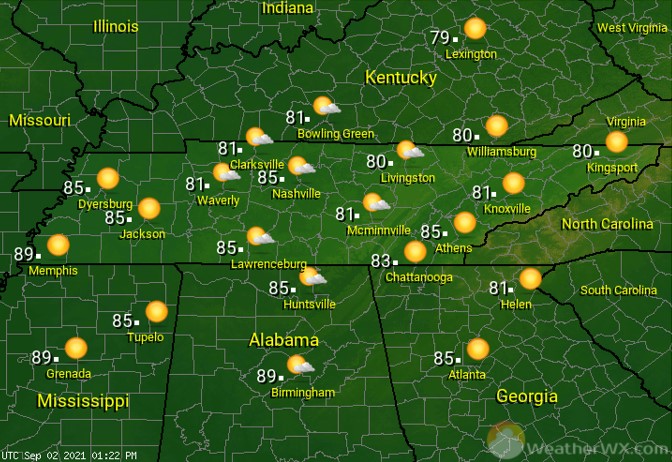 Visit Meteorologist Mark Baldwin on Twitter, Facebook and at meteorologistmark.com.